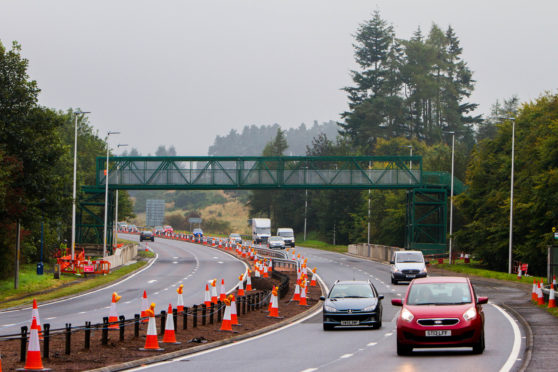 Campaigners are continuing to fight for a permanent crossing over the A9 at Gleneagles after a temporary footbridge was set up for visitors to the Solheim Cup.
One fed-up Perthshire man erected a protest banner over the structure last week, proclaiming "bridges for locals not golf tourists".
David Ramsay from Auchterarder hung the sign across the bridge, which has been installed by Transport Scotland at Gleneagles Station, as part of efforts to make the structure permanent.
David said: "I'm in my early fifties and I've had a few injuries and I'm not able to run as fast as I used to.
"I've had a few near misses and other people I've spoken to have had a few near misses as well.
"They put the temporary bridge up in 2014 for the Ryder Cup. Locals were using it for another month after and we thought maybe they were going to keep it but then they took it down and I don't know why."
Conservative councillor for Strathallan, Crawford Reid, has suggested Transport Scotland retain the temporary bridge for a three month trial so observers can monitor how many people use it.
Mr Reid said: "This temporary bridge will have to be engineered to high standards so let's leave it up for another three months and that will give us an idea of how many people genuinely want to use it.
"There's been fatalities at that point and we need to stop people taking their lives in their hands crossing that very very busy road."
Transport Scotland said it had already installed £100,000 of improvements, including smart signs that warn drivers when a pedestrian is crossing the road, following the Ryder Cup.
A Transport Scotland spokesperson said: "We appreciate some will be disappointed that this is a temporary structure, however evidence suggests that measures put in place following the Ryder Cup are the most appropriate.
"A package of improvement measures totalling £100,000 was invested as a comprehensive solution following a thorough assessment of a range of options to improve accessibility for pedestrians and cyclists.
"Of course significant improvement and investment has also been made to Gleneagles Station in recent years to ensure it is capable of hosting major events like the Solheim Cup, and we hope this September's event will again be a successful one for everyone involved."
The Solheim Cup programme opened on Monday and will continue to Sunday, with the official opening ceremony taking place on Thursday. It is the biggest event in women's golf, featuring the top players form Europe and the USA.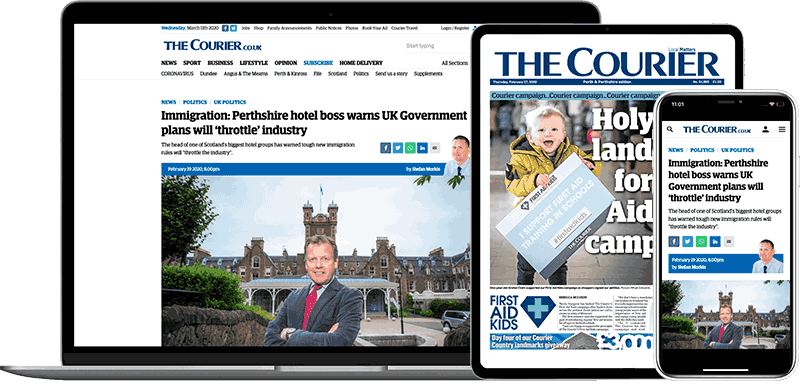 Help support quality local journalism … become a digital subscriber to The Courier
For as little as £5.99 a month you can access all of our content, including Premium articles.
Subscribe