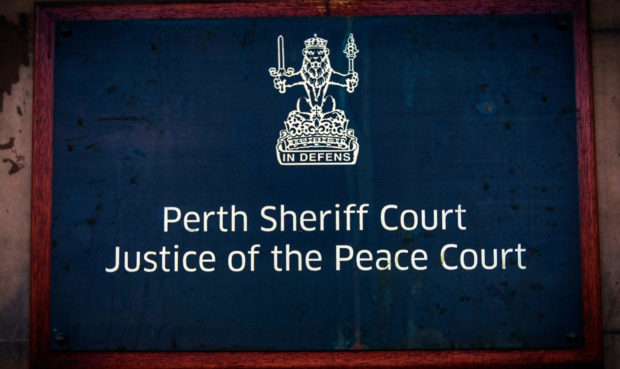 A teenage drink-driver "demolished" a set of city centre traffic lights while more than three times the legal limit.
David McGranaghan took out the traffic signals in an early morning crash in January.
He was taken to hospital where doctors discovered high blood-alcohol levels.
At Perth Sheriff Court, the 19-year-old was blasted by a sheriff who warned him that, had someone been injured in the crash, he would have been facing a custodial sentence.
Depute fiscal Michael Sweeney told the court: "Police officers were carrying out a mobile patrol.
"At about 4am they attended the locus and discovered a vehicle in the middle of the junction with significant damage.
"There was a set of traffic lights there that had been struck and were leaning into the roadside."
He said McGranaghan was inside the vehicle and was taken to hospital for treatment to leg injuries.
Sheriff Lindsay Foulis warned McGranaghan: "Had you hit someone, or hit another car, and that person had been fatally injured you wouldn't be before me, you would be in the High Court and a conviction could result in a custodial sentence.
"I say that to bring it home to someone your age that stupid actions involving alcohol and vehicles can have such very serious consequences."
McGranaghan, of Thistle Place, Scone, admitted driving with 179mg of alcohol in his blood on Perth's Main Street on January 14.
The legal limit is 50.
Sheriff Foulis disqualified the teenager from driving for 18 months and ordered him to resit his driving test.
He also fined him £800.