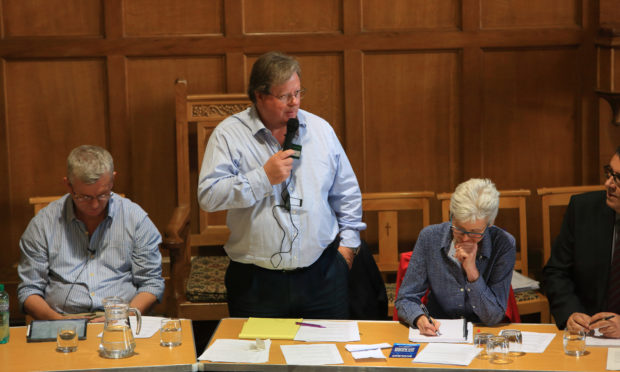 A potential solution to the primary healthcare problems in Bridge of Earn has been put forward by the village's community council chairman.
Following the Bridge of Earn medical surgery's closure at the end of August, thousands of patients now have to travel outwith the village to see a doctor.
Earn watchdog chairman John Bruce has suggested to NHS Tayside to reopen the nurses' base in Station Road in Bridge of Earn which closed recently as a way of providing routine nursing services in the village and undertake caring in the community.
Mr Bruce believes that opening the Station Road base to provide the majority of basic nurse services would alleviate a significant amount of the recent pressure added to Perth practices, which have received 3,000 new patients on their books.
Furthermore, Mr Bruce would like to see the building served by some form of community transport scheme, or alternatively to see the service buses which pass the building anyway stop there.
He said: "If we could get the Station Road premises opened again, many patients wouldn't need to go to Perth, reducing carbon emissions.
"This has twofold benefits as it reduces the load on Perth surgeries and allows all sorts of routine things to be handled in Bridge of Earn.
"Station Road already has several bus routes which pass through it, connecting people who live in rural areas with the nurses' office."
The distances to be walked from some bus stops in Perth to the GP surgeries are in excess of 400 metres, something which could be reduced by a community transport programme.
Mr Bruce added: "There are a number of community transport systems in Perth and Kinross, such as the pre-arranged collections by volunteer drivers in Kinross-shire and Abernethy, or the new mini bus service in St Madoes and the community bus circuit in Auchterarder.
"If we could run something like that using school buses in between school hours, we could heavily subsidise the project."
Mr Bruce believes that his answer would be significantly more efficient than sending elderly and vulnerable patients to Perth or Kinross and wouldn't break the bank.
The CC chairman has now approached the Council and Health and Social Care Partnership to try and realise the proposals, until a purpose built health centre is established in the village.
A spokesperson for Perth and Kinross Health and Social Care Partnership said: "Perth and Kinross Health and Social Care Partnership and NHS Tayside will continue to work together to look at the development of primary care services which are tailored to the needs of the local population.
"We are also looking at the transport options to support people who are travelling in to Perth city GP practices."
Perth and Kinross Council confirmed that this is also their position.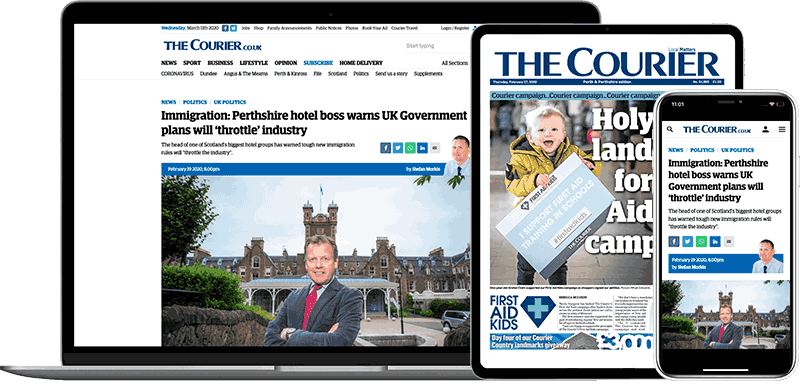 Help support quality local journalism … become a digital subscriber to The Courier
For as little as £5.99 a month you can access all of our content, including Premium articles.
Subscribe