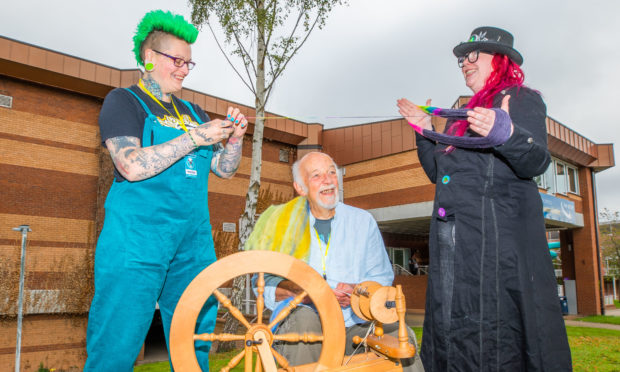 The Perth Festival of Yarn brought a swathe of international visitors to the city over the weekend.
The festival brought boutique independent businesses, sheep-farmers and those that practice the fibre arts together to celebrate the best in textile artistry through a large marketplace.
Festival director Eva Christie said: "People are travelling from all over the world to come to the festival.
"I am already being asked for the dates for next year."
Ms Christie also spoke of the positive mental health impact knitting has had on people. For many, it has been something to focus on in their darkest times.
She said: "It's humbling that people who have had depression and anxiety have said knitting has saved their lives.
"It's very meditative doing something like crafting."
Attendee numbers are still being counted but previous years have attracted 2,000 people.
This year festival goers came from Japan, Canada, the United States, Australia and Sweden.
Since its first year, the Perth Festival of Yarn has seen a significant growth. Its first event four years ago was supposed to be a one-off with fewer vendors.
Ms Christie said: "The festival started off from humble beginnings.
"The first one was meant to be a one off and it was held at the Salutation Hotel.
"We only had a Facebook page and word of mouth, and 200 people turned up.
"Now we have businesses from Spain, Sweden, France and all over."
The festival also held classes and lectures to inspire festival goers in their own work.  Classes were delivered by internationally respected designers including Françoise Danoy, André de Castro and Karie Westermann.
Ms Christie said: "I want to move away from the idea of knitting being old nanas sitting knitting baby clothes. There is more to it than that."
The event was held at the city's Dewars Centre on Saturday and Sunday.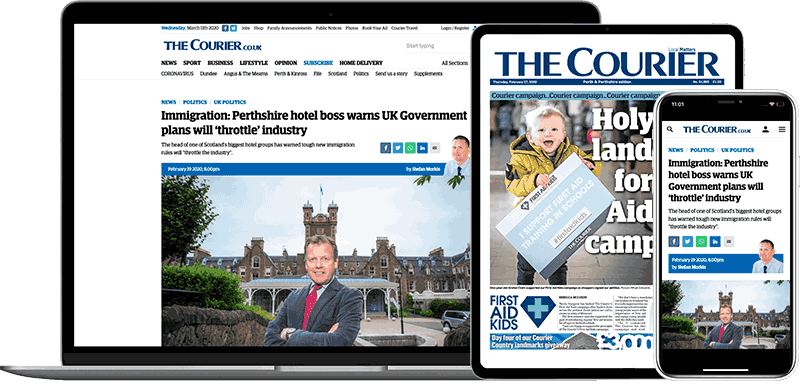 Help support quality local journalism … become a digital subscriber to The Courier
For as little as £5.99 a month you can access all of our content, including Premium articles.
Subscribe