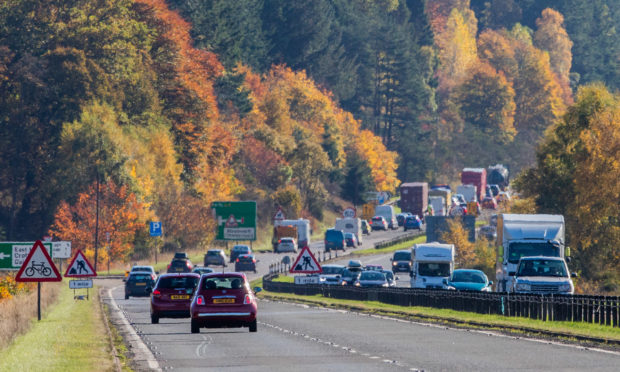 The Scottish Government's £3 billion plan to dual the A9 could be realigned after complaints from farming and fishing businesses in Highland Perthshire.
A public inquiry has been called to resolve concerns over the five-mile stretch between the Tay Crossing and Ballinluig.
Transport Scotland acquired more than 200 sites along the route using compulsory purchase powers.
Bosses at Dalmarnock Fishings, which operates a prime salmon beat on the Tay, are making a stand against the land grab. They believe their fishing rights will be "effectively unusable" during construction.
In a formal objection submitted to Scottish Ministers, agents for the firm also argue there will be a lasting loss to the value of the fishing and a letting cottage "as a result of the deterioration of the amenity of the locality that will stem from the creation of the new dual carriageway".
Speaking on behalf of the fishery, owners the Carr family and holiday cottage letting business Fish-Tay, consultant Ian Kelly said: "It is clear that there are many locations along the beat where the construction activities will be very close to the beat, and where there will be construction vehicles using the existing tracks.
"Anglers, with a choice of where to fish, will choose a location that is quieter over a location where are major construction activities at their backs."
He said the scheme also gave rise to "serious health and safety concerns".
Mr Kelly said: "The risk is so obvious it is considered that third party liability insurance cover is unlikely to be obtained by the owners and/or the operators during the period of construction."
Another group of objectors, which includes farmer Anthony Laird and Laird Contractors Ltd, has claimed that land secured by Transport Scotland under compulsory purchase powers will have a "serious and disproportionate" effect on the farming business.
Solicitors Brodies, representing Mr Laird, Kathleen Laird – who runs a holiday business – and Pamela Roy, who lives on one of Mr Laird's farms, said the business will suffer a loss of most of the arable land used for growing feed crops and straw production.
Buildings that will be demolished as part of the dualling work will also have to be rebuilt on another site.
Network Rail has also objected to aspects of Transport Scotland's proposed route. The train authority has complained about proposed access rights at three level crossings.
Opponents outlined their arguments at a pre-inquiry meeting. The government's Planning and Environmental Appeals Division has now called a week-long inquiry to agree a way forward.
It will be held at Pitlochry Festival Theatre from November 4.
A Transport Scotland spokesman said: "As part of the Scottish Government's commitment to dual the A9 between Perth and Inverness, we published draft Orders for the Tay Crossing to Ballinluig scheme on 31 July 2018.
"Effective engagement with affected parties is a key part of the statutory process and we have been negotiating with objectors to try and resolve objections where possible.
"However, we must observe our statutory obligations and have therefore approached the Scottish Government's Planning and Environmental Appeals Division to arrange a Public Local Inquiry. As for all our road schemes, this is the appropriate forum for considering objections received but not withdrawn.
"We are working hard to dual the A9 as soon as possible which will bring many benefits for road users, communities and businesses who live along or use this important route between central Scotland and the Highlands and Islands."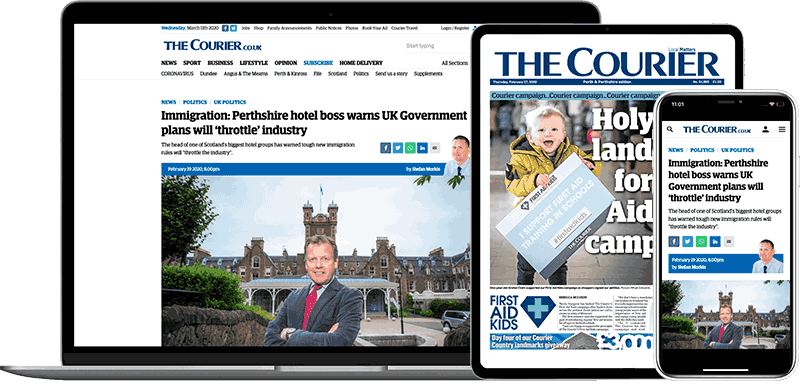 Help support quality local journalism … become a digital subscriber to The Courier
For as little as £5.99 a month you can access all of our content, including Premium articles.
Subscribe