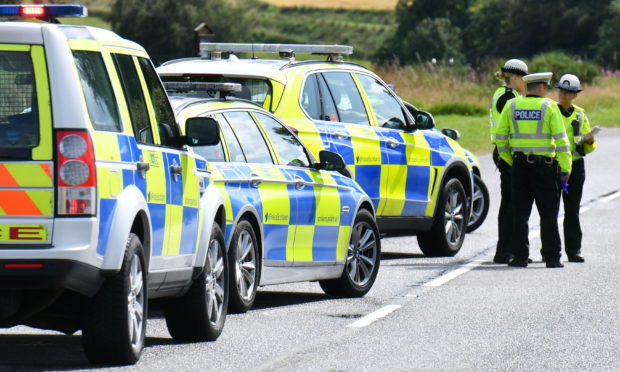 Residents at a street in Crieff were placed on high alert after reports of a hand grenade being found in the town.
Police and members of the bomb squad from Edinburgh arrived at Inchbrakie Drive after it was reported to authorities on Tuesday night.
Cordons were erected and it had been suggested evacuations may have to take place.
One resident  said: "We noticed the police had cordoned off the road from Dollerie Terrace to quite a way round our street.
"People had to divert round to get to their houses. No-one could get in."
She added: "My husband had gone out to speak to the police, who were standing in the rain, and people had gone out to give them cups of tea."
Other residents on the street spoke of the uncertainty of the incident as it unfolded.
One woman said: "It was around 10ish that we were told by the police not to leave the house, and that we could be evacuated.
"I was home with my 12-year-old getting ready for bed."
Pointing to the pavement across the road from her house, she added: "I saw the police standing there for a couple of hours in the pouring rain as they were investigating.
"It was around 12ish when we were told that everything was fine."
Others in the town were made aware of the unfolding drama through a locally-focused community Facebook page.
Despite the heavy emergency service presence on the street, alongside the threat of evacuation, the hand grenade turned out not to be a threat.
A police spokesperson said: "Police were made aware of the discovery of what appeared to be a hand grenade at a property in Inchbrakie Drive in Crieff at around 8.30pm on Tuesday 10 September 2019.
"The immediate area was cordoned off and specialist explosives officers attended."
The police spokesperson said: "The device was found to be inert."
The discovery is the latest of such ordnance across Tayside and Fife.
The Levenmouth area of Fife has seen numerous explosives uncovered in recent months, in particular in an area used as an allotment and, last week, at Leven Links Golf Course.
The Angus coastline is regularly subject to visits from the bomb squad due to discarded explosives washing ashore.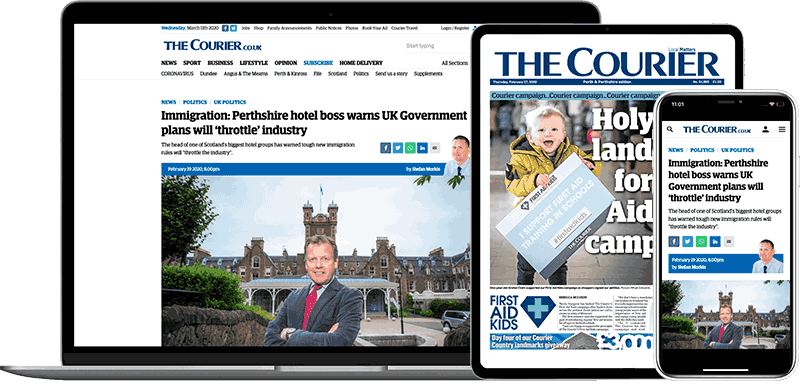 Help support quality local journalism … become a digital subscriber to The Courier
For as little as £5.99 a month you can access all of our content, including Premium articles.
Subscribe