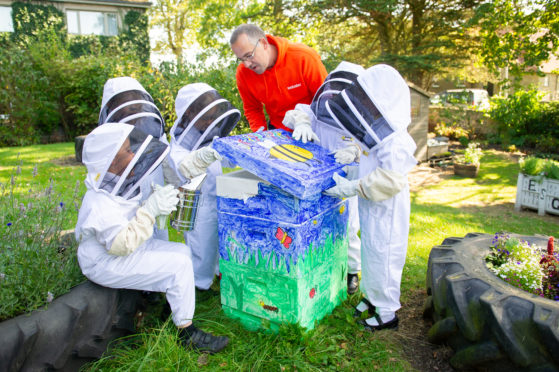 A Kinross-based company has launched an innovative scheme in a bid to save honey bees from extinction.
Webster's Honey sends hives to schools and nurseries across Scotland so that children can learn about beekeeping and the importance the species plays to the ecology.
The firm has just installed its 10th hive on the roof of a nursery in Edinburgh.
Schools currently involved in the programme include Methil, Falkland, and Dairsie primaries in Fife.
The schools are sent a plain white hive to decorate before the firm's beekeeper Meik Molitor places 60,000 bees into their new home.
Michelle English, the company's educational manager, said that modern farming methods and a trend for low-maintenance gardens was having an impact on bee numbers.
She said: "I think a lot of children are unaware of how much our ecology and food supply relies on bees.
"Daniel thought the best place to start is educating children to try and halt the decline in their numbers. It's important to him that people are made aware of how important the bees are.
"Honey bees are hugely important to our ecology and with pesticides and weed killers and people having concrete gardens we are worried about the future of the bees – they are at risk."
She added that the firm's owner Daniel Webster had been keen to find a practical way to educate people in the insects' importance.
She said: "We started contacting schools last year. Meik takes out an empty hive and the schools decorate them any way they desire and then at the beginning of the season he takes out the bees.
"There's then 10 lessons about the lifecycle of the bee, the types and jobs that they have and what happens in the hive.
"He then shows them how to inspect the hive, telling them what sort of things to look for, and as time goes on they do some hands on beekeeping work such as smoking the bees and by the end the children are doing all the work themselves.
"We've only just started and have 10 schools and nurseries with hives but we've had a whole lot that have expressed interest and it's just down to timing now, when the season starts."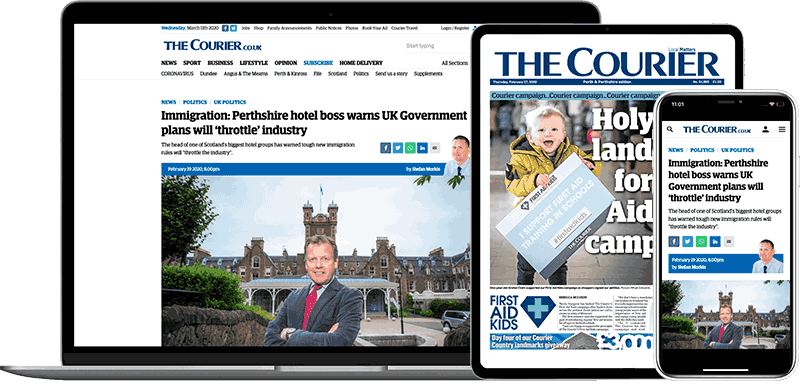 Help support quality local journalism … become a digital subscriber to The Courier
For as little as £5.99 a month you can access all of our content, including Premium articles.
Subscribe