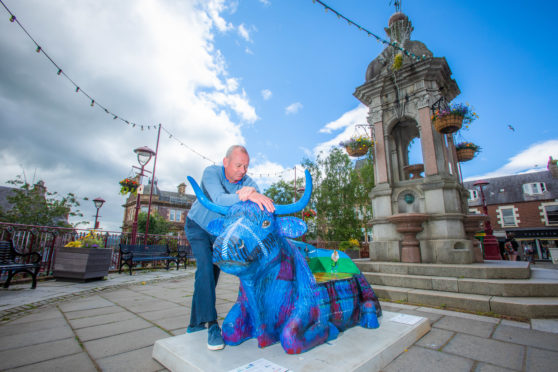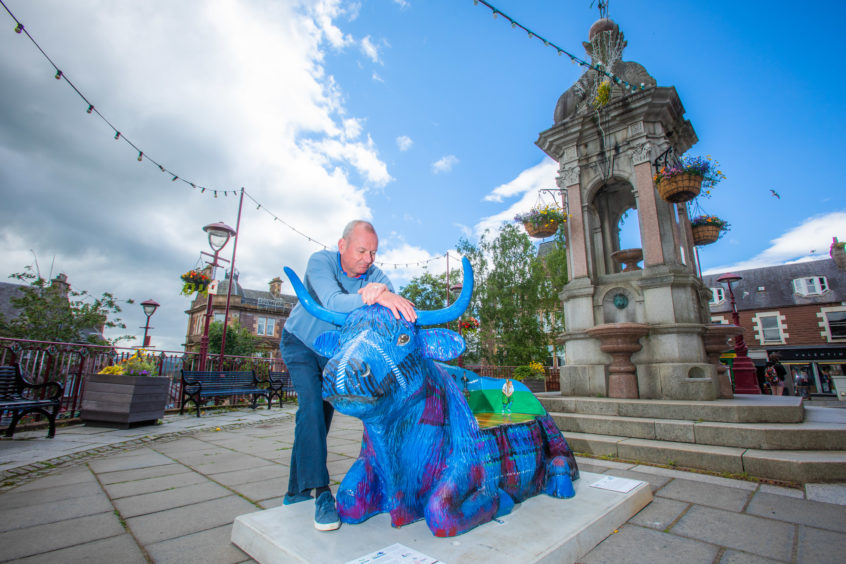 Crieff's Cowches were brought together for the first and last time ahead of a charity auction in aid of Scotland's Charity Air Ambulance (SCAA).
The Cowches trail saw 11 brightly painted Highland cow benches dotted around the town over a period of 10 weeks.
On Saturday they were brought together at Old St Michael's Hall and grounds to allow members of the public to say a final goodbye.
It was the first time they had all been in one place as they were decorated in the studios of different artists prior to going on display.
David McCann, of Crieff Succeeds, said hundreds of people had turned up for a last chance to see the cows.
He said: "It was a great day – we had hundreds of people coming to see them for the last time.
"People were really excited to see them together because it was quite a spectacular sight. But I think there was a tinge of sadness that they were going.
"It's the first time they've been together in the one space – they were painted in different studios and then went out on the trail.
"They will be together at the Hydro but then they are being auctioned off. I would like to think that we'll make more than £20,000 but we just don't know. If we could make that kind of money for SCAA we would be delighted."
He added that he was hopeful that at least one of the couches would remain in the town after the auction.
David also hinted that there is a new project already in the works.
He said: "We won't be doing Cowches again – they were fantastic and well-loved – but you don't do the same thing twice. We've already started to plan another event for the same time next year.
"All I would say is it's the 150th anniversary of the Crieff Highland Gathering so we will be doing something that ties in with that."
The Cowches trail is believed to have brought as many as 15,000 people into the area.
More than 2,500 trail maps were picked up by locals and tourists as they hunted the Cowches which were spread as far apart as Glenturret Distillery and Innerpeffray Library.
The Cowches were painted by different artists who won commissions to design the sculptures which were sponsored by businesses and independent private donors.
The 11 Cowches will be auctioned off at an event at Crieff Hydro on October 9 to raise money for SCAA.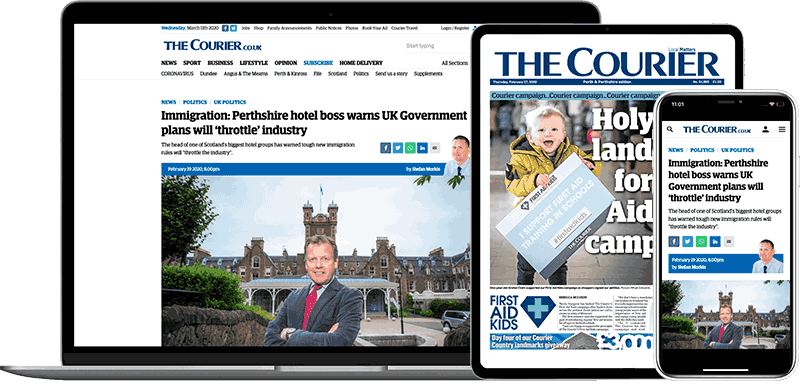 Help support quality local journalism … become a digital subscriber to The Courier
For as little as £5.99 a month you can access all of our content, including Premium articles.
Subscribe