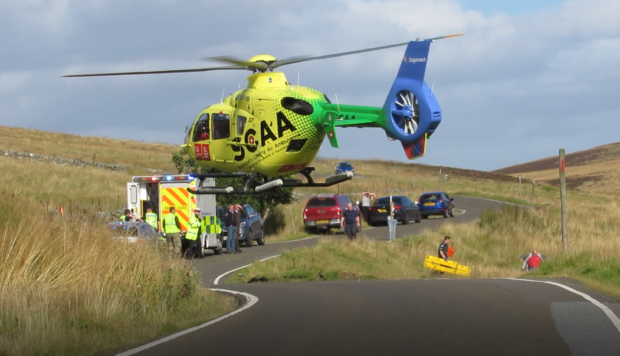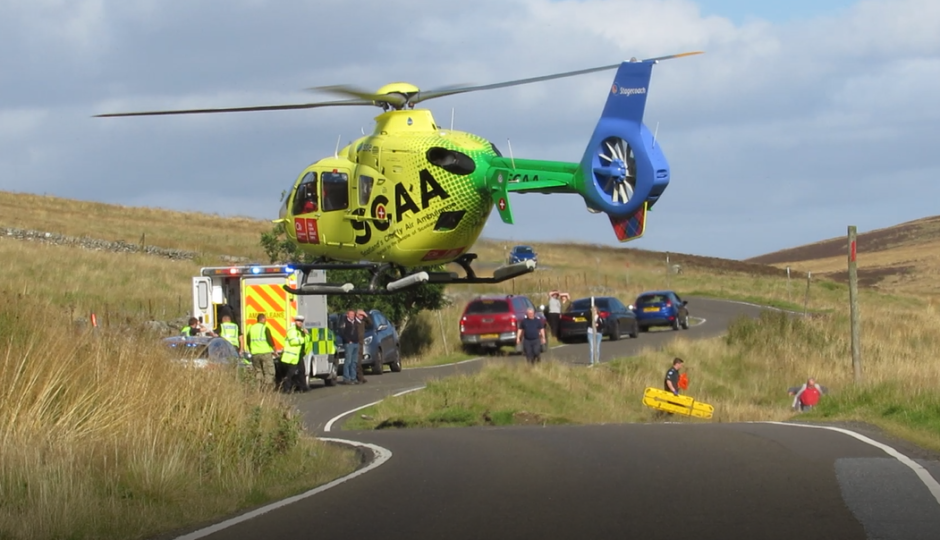 A motorcyclist has been airlifted to hospital after a "serious" collision on the outskirts of Pitlochry.
The A924, around three miles east of the town, is closed to traffic and motorists are advised to take an alternative route.
A924 CLOSED 3 MILES EAST OF PITLOCHRY
Police Scotland officers are currently dealing with a serious road accident. The road is currently closed until further notice.
The public are asked to avoid the area and seek an alternative route.

— Tayside Police (@TaysidePolice) September 15, 2019
The condition of the man is not currently known but police have described it as "potentially serious."
Emergency services including police and ambulances rushed to the scene shortly before 3pm.
A Police Scotland spokeswoman said: "The call came just after 2.50pm.
"The ambulance service is on the scene.
"One motorbike was involved in a collision and a man was taken to hospital.
"We have no updates on the condition but it is potentially serious injuries.
"The road has been closed as the air ambulance had to land."
A concerned motorist who stopped to give assistance at the scene said the motorbike looked like a write-off.
The man, who didn't want to be named, added: "I helped slow down the traffic so that there wasn't a further accident, but everything was brought under control when the police arrived.
"The motorcyclist was around 20 to 30 metres from his bike and had landed on soft ground.
"A snow pole nearby had been broken during the accident and the bike was in bits.
"I'd be very surprised if it can ever get going again.
"I was told that the air ambulance stabilised the man and he was taken away to hospital.
"It seemed like we were there a long time but it must only have been around an hour.
"Apparently a lot of accidents happen on that road. It's quite a busy road."