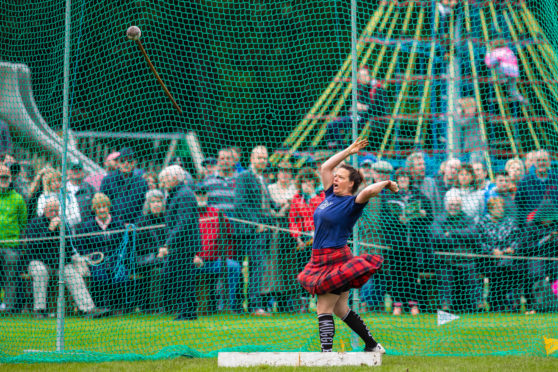 Thousands of people flocked to the final Highland games of the 2019 season.
Despite intermittent rain over Pitlochry on Saturday, a crowd of nearly 6000 flooded into the town's recreation ground for the annual event, the culmination of the annual Highland Games season.
The event saw strongman Lukasz Wenta break his own record from last year for the 56lb over the bar.
Organisers of the event say the number of groups registered for the pipe band competition was lower than normal due to the closeness in date to recent World Pipe Band Championships, which was held in Glasgow, but they were pleased overall with the success of the day.
The Pitlochry Highland Games have taken place annually since 1852.
Chieftan Charles Butter said: "The day was a great success despite the intermittent drizzle. We had a very big crowd – more than we were expecting given the forecast – and we reckon at the peak we had 5,800 people.
"We had a lot of people from overseas, particularly Canada and the States.
"Last year was a magnificent day – the sun was shining – and we had about 6,000 people so despite the weather it wasn't an awful lot less. We were very pleasantly surprised."
He added that the strongman competition was becoming ever more competitive.
"Maybe the overall standard is being raised," he said. "We had a junior record being broken this year, the junior hammer.
"I think generally competition is rife and it a very positive thing – perhaps people are training more. There are some very big lads on the circuit.
"But it's good to see the junior section coming along well and that's something we very much try to encourage at Pitlochry because it goes without saying the juniors are the future so the more we can encourage them the better."
Mr Butter said planning for next year's event was already underway.
He said: "It's like the Forth Bridge – it never ends. We have our next meeting in October and then off we go again."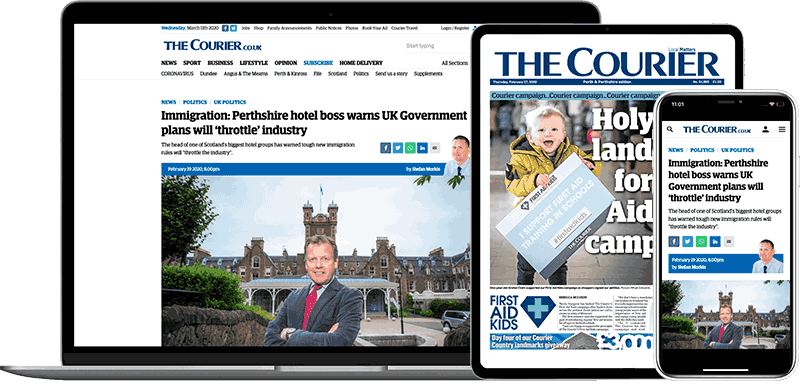 Help support quality local journalism … become a digital subscriber to The Courier
For as little as £5.99 a month you can access all of our content, including Premium articles.
Subscribe