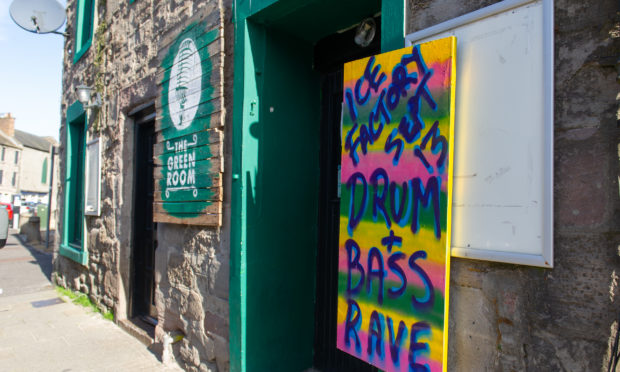 A popular Perth music venue has closed its doors, but its owners have reassured concert-goers there will still be a place for up-and-coming musicians in the city.
The Green Room shut down last month, with a sign in the window saying an electrical fault was keeping the venue out of action, forcing a handful of events to be relocated to bars and nightclubs elsewhere in Perth.
However, the company's shareholders have now confirmed the bar has closed permanently, but they are hoping to provide a platform for live music elsewhere in the city.
In a Facebook post, the bar's management said: "It is with a heavy heart that The Green Room team have had to shut our door, but fear not dear fellow music lovers, the show must go on.
"An alternate venue with potential for bigger and better live musical wonders has been located.
"To all involved in our story, we thank you. This chapter has come to an end but by no means is this the end of the book.
Former shareholder Fiona Munro, who runs Clearwater Studios at the Ice Factory nightclub, said: "When we took over The Green Room two years ago, there were six shareholders.
"Now they've all diversified for different reasons, some family commitments and some health reasons.
"The landlord was looking to sell the building but I think they've found a new tenant.
"We're looking to start offering more gigs here at The Ice Factory. There are pubs and clubs shutting down across the country which is a nightmare.
"Perth seriously needs a good bigger venue.
"We're looking to start something bigger and better now."
Kyle Falconer's intimate gig scheduled for the Green Room next month is the latest in the string of shows to be relocated.
The View front man will now play at the Ice Factory instead on October 3 and all tickets remain valid.
The Dundonian singer-songwriter tweeted "[About] time we cleared this up!" after the change of venue was confirmed this week.
The nightclub's management said landing the near sold-out performance is "something new for The Ice Factory… and its a big one too."