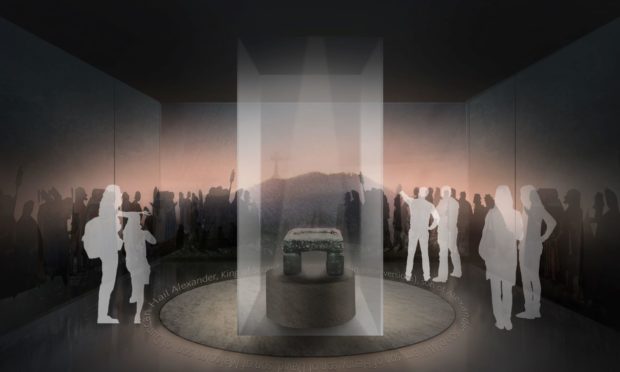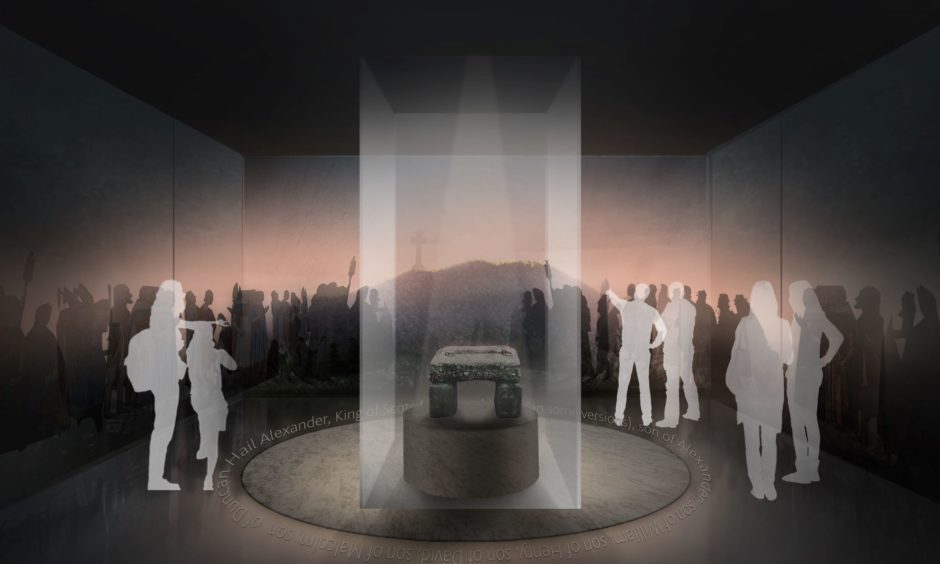 A last gasp appeal has been made for the Stone of Destiny's return to Perth.
The Scottish Government launched a six-week consultation in August to decide whether  the ancient crowning seat of Scottish kings should be returned to the Fair City, more than seven centuries after it was taken from nearby Scone.
The exercise is now drawing to a close and all public response must be made by Thursday.
The Courier has joined the campaign to have the Stone returned to its Perthshire roots, where it will be used as a centrepiece in the new-look Perth City Hall.
Local authority leader Councillor Murray Lyle has made an impassioned final call for residents to help bring the Stone home.
He said a series of cultural projects – including Perth City Hall's long-awaited revamp – are central to the council's ambitions.
He said: "The city hall will be transformed into a new £23 million heritage attraction, showcasing our nationally-recognised collection and telling the story of Perth's place in the wider history of Scotland.
"The council and Culture Perth and Kinross have exciting plans to give the Stone of Destiny its rightful place at the centre of that story. At the centrepiece of the new museum, virtual and augmented reality will create an experience that will truly bring its meaning to life."
Mr Lyle added: "Quarried just a few miles from City Hall, if it were displayed here the Stone would be free for everyone to view, accessible to 3.7 million people within a 90 minute drive.
"It could attract an extra quarter of a million visitors to the area each year, generating £2.45 million for the local economy, and supporting dozens of new jobs.
"These are impressive numbers. But to me, more impressive still, is the pride I have seen in people talking about what hosting the Stone would mean to the area.
"There is a very real feeling that this is our chance to show that heritage, culture and investment are not just for the big cities of the central belt – that we, too, have the ambition, skill and passion to grow and succeed."
Mr Lyle said this was the final chance for people in Perth and Kinross to help make a "real, positive change" by going online – at bitly.com/stoneconsultation – and supporting the Stone's move to Perth.
"You could be making history," he said.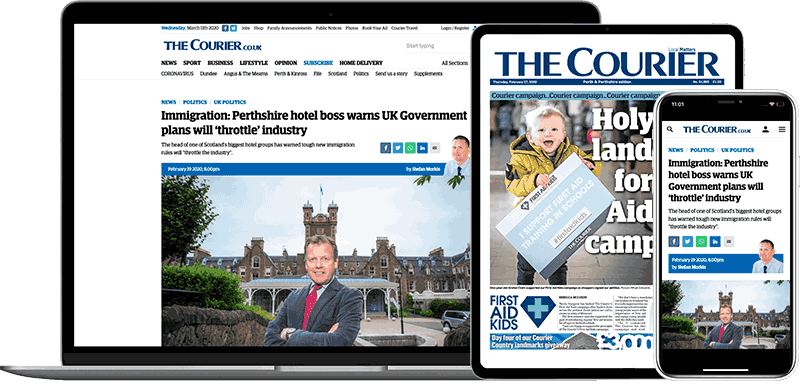 Help support quality local journalism … become a digital subscriber to The Courier
For as little as £5.99 a month you can access all of our content, including Premium articles.
Subscribe