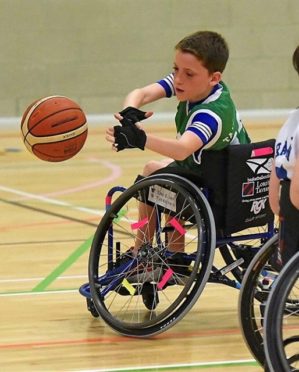 Perth's first wheelchair sports club has been set up to provide opportunities for people with disabilities to take part in basketball and badminton.
It is hoped the Perth Eagles will make sports more accessible as wheelchair users from the city are travelling to Dundee, Edinburgh and Glasgow to access sports clubs.
For many, this proved to be problematic with transport, timings of club sessions and additional costs.
Graeme Doig, of Perth and Kinross Disability Sport said:  "Over the past year, Perth and Kinross Disability Sport has had many enquiries from people of all ages and abilities to be able to take part at a local level.
"We have a fantastic committee of passionate and enthusiastic people with a wide range of skill sets to take on the organisational running of the club whilst we will continue to support this development and signpost people into the club.
"The coaches are experienced in wheelchair sports and include Perth based, Great Britain Wheelchair Basketball player, Ben Leitch."
The club will initially begin with basketball and badminton, with more options including tennis, quad rugby, curling and shinty to be introduced.
The club aims to be led by participants on which sports they take into the future. However, its main focus is to encourage people to take part and have fun.
Mr Doig also highlighted the importance of these types of sports clubs for the community.
He said: "It is extremely important to offer these opportunities in the Perth and Kinross area. People with a disability are less likely to take part in sport for a number of reasons.
"Sport and physical activity provides physical, social and psychological benefits where you can get fitter, gain confidence and learn new skills."
The club is open to people of all ages and has a number of sports chairs to suit both adults and children.
Mr Doig added: "If you can push a manual wheelchair, you will be more than welcome to come along and give it a go.
"We also encourage family and siblings to come along and take part too."
The first session will take place on Friday from 6pm until 7pm at Letham Community Hub.
For more information, contact Graeme Doig on graeme@pkds.org.uk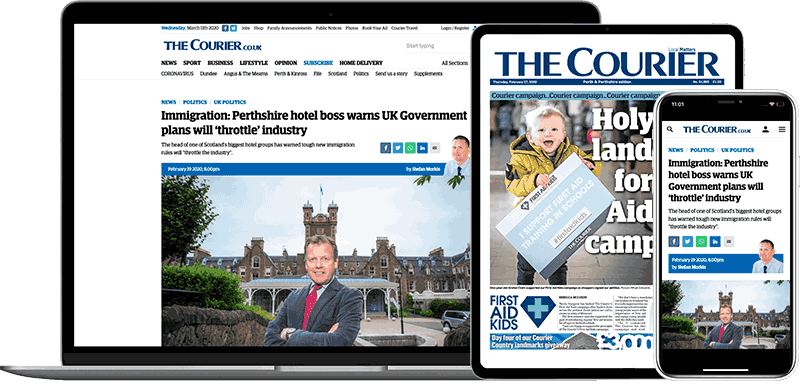 Help support quality local journalism … become a digital subscriber to The Courier
For as little as £5.99 a month you can access all of our content, including Premium articles.
Subscribe