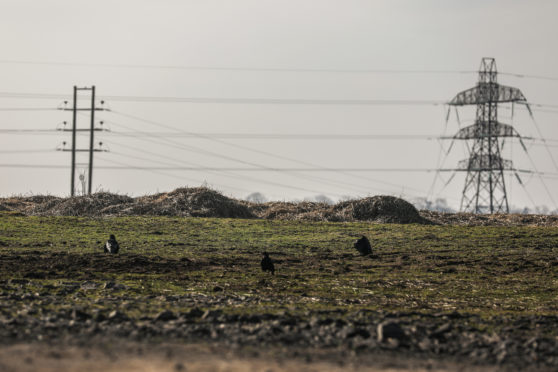 A community watchdog has said it is considering sending a council decision to grant permission for a large industrial complex on the edge of Coupar Angus to the Scottish Ombudsman.
Coupar Angus and Bendochy Community Council chairwoman Wendy McCombes described the local authority's plans to sign off on a battery park on the edge of the town as "incredible", given a number of inaccuracies, acknowledged by the local authority, in the report.
Energy firm Coronation Power had identified the site off Pleasance Road as suitable for an electricity storage unit which would take excess power off the national grid, store it in large Samsung batteries and feed it back into the system when necessary.
More than 75 people objected to the controversial plans and dozens attended two public consultations to quiz the developers on safety, security and location.
The community council said it supports green enterprises but questioned the visible location, on prime agricultural land.
Speaking to the committee at Tuesday's planning and development management meeting, Ms McCombes said the report put to councillors had "many inaccuracies."
Ms McCombes pointed out wording which implied the community council supported the project, rather than opposed it and Councillor Chris Ahern slammed planners for suggesting there were only to be 17 shipping containers when the total number is, in fact, 32.
Council officers apologised for the mistakes, stating the report was not intended to confuse.
More than 170 locations for the battery complex had been analysed across Scotland and the developers claimed this is the only one close enough in the area to be suitable, at 300m from the nearest SSE substation.
However, Councillor Michael Barnacle suggested similar developments elsewhere in Perth and Kinross were as far as a kilometre away.
As such, Coronation Power was accused of choosing the prominent site, which would feature six metre high security towers looming over the town, purely to reduce cabling costs.
It was the building of the complex on farming land that encouraged two councillors move to quash the contentious proposals, stressing there was not enough evidence to suggest somewhere else nearby was not a viable alternative.
However the other voting members united in favour of passing the project, enforcing the council's need not to skirt "around the edge of climate change."
Despite voting against the project, vice-convener Bob Brawn explained that over time, the complex would become part of the landscape in the way that wind turbines do.
Speaking after the meeting, Ms McCombes suggested that the community council would look at sending the case to the Scottish Ombudsman, the highest level of complaint against a local authority.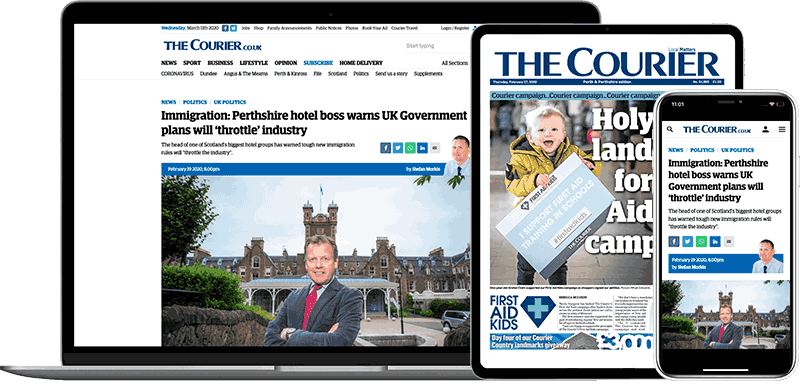 Help support quality local journalism … become a digital subscriber to The Courier
For as little as £5.99 a month you can access all of our content, including Premium articles.
Subscribe