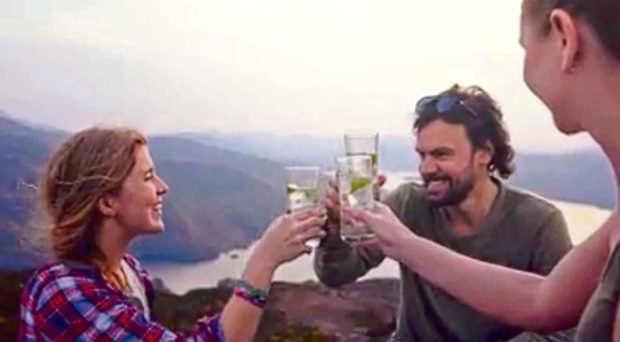 Advertising watchdogs have banned a TV commercial from a Scottish distillery showing people drinking gin and ice on a rocky Highland peak – on the grounds that they would have to climb back down again.
The Advertising Standards Authority said it was "irresponsible" to imply that such rock climbing was undertaken after drinking alcohol.
The commercial, for McQueen Gin, aired on June 19 2019, showed three people walking and climbing in the Scottish Highlands interspersed with scenes and the sound of a drink being made with berries, lime and ice.
One member of the group, wearing a wetsuit, was shown diving into a loch. The group was then seen helping each other ascend to the top of a rocky peak. At the top, they sat and raised tall glasses filled with a clear drink, lime and ice to each other.
A voice-over during the ad said, "Choose to explore; choose diving into something new; choose taking a different direction; choose nature and its elements; choose bringing your friends to the top; choose a drink full of adventure; choose McQueen Gin, adventurous Scottish spirit."
The ad ended by showing a bottle of McQueen Gin on a rock with a loch in the background.
The ASA received just a single complaint – from someone who questioned whether it was irresponsible to link drinking alcohol with mountain climbing.
In a ruling, the ASA found the commercial broke its code of practice on alcohol advertising, and told the Trossachs Distillery Ltd of Perthshire that it must not appear again in the form complained of.
The authority warned the distillery that it should ensure alcohol ads were not irresponsible in future by, for example, suggesting that sporting or other physical activities were undertaken after consuming alcohol.
It ruled: "The ASA considered that the implication of the sequence of events shown in the ads was that the group drank McQueen Gin and a mixer at the summit of a mountain, after which they would need to make their way back down.
"The ad had previously shown the group helping each other up rocky terrain and sitting on rocks at the top. We considered the implication was that they would need to descend from that height along similar terrain.
"The code permitted alcohol ads to feature sporting or other physical activities, but stated that ads must not imply those activities were undertaken after consumption of alcohol.
"We therefore concluded that the ad breached the code."
The Trossachs Distillery said the advert had been cleared for broadcast by Clearcast, the non-governmental organisation which pre-approves most British television advertising.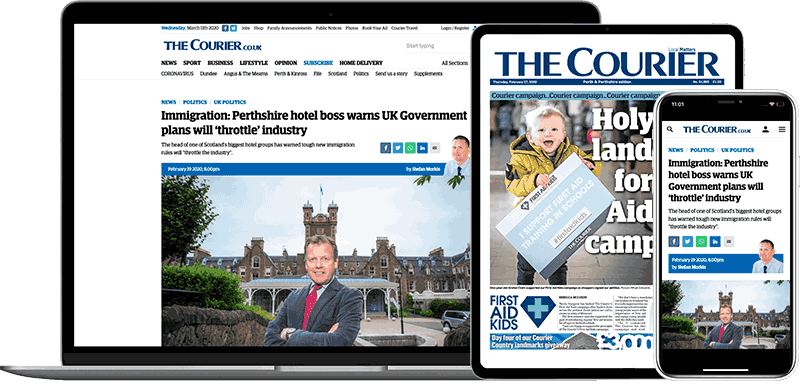 Help support quality local journalism … become a digital subscriber to The Courier
For as little as £5.99 a month you can access all of our content, including Premium articles.
Subscribe