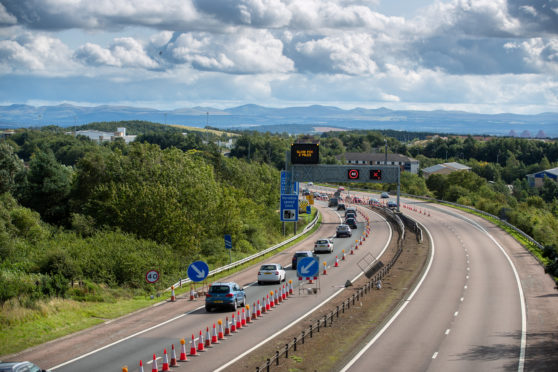 A Perth man says residents are owed an explanation after not being told about a consultation on upcoming roadworks.
Murray Duncan of Huntingtower, on the edge of the city, believes the community should have received more notice of the work's consultation period, which he says will cause disruption for residents during the night.
Mr Duncan only found out about the consultation by chance earlier this week. The consultation was held on Friday, only two days after he had realised.
Mr Duncan said: "There was a consultation but it finished on Friday so there was not enough time for us to present a case.
"I only knew when I got a letter from Luke Graham's office on Wednesday."
He is also angry that work in the residential area will be carried out overnight.
"The houses are at the side of the road and all through the night we're going to be subjected to lorries coming in and out and road works all night," he said.
"I can understand they need to do work because the road is very busy but it shows no consideration for the people living in the hamlet.
"To do this at night is rather different and I think we're getting picked on.
"There's a lot of old people and people with kids.
"We need an explanation."
The work will be carried out to improve the road surface on the Huntingtower stretch of the A85. Road maintenance organisation Bear Scotland said has been scheduled for overnight to "limit the overall impact for the more than 7,000 motorists" who use the route each day.
A spokesperson said: "Unfortunately, stakeholders and local residents have received advanced consultation of this project in a shorter timescale than normal, however we will still take on board any concerns they may have.
"We want to assure residents that we will be doing everything possible to ensure disruption is kept to a minimum during this project.
"We're working with our contractor who will ensure that any noisy operations, such as removing the worn out road surface, will be completed by 11pm each night as well as ensuring vehicles are fitted with quieter white-noise reversing indicators.
"We're also arranging for teams to begin work in the residential area first before moving outwards along the A85 each night to further reduce any impact.
"Once a final programme has been confirmed we'll reach out to stakeholders again to inform them of the final details."
Work is provisionally due to begin on October 6 and last for three nights, and will be carried out between 7pm and 7am each night.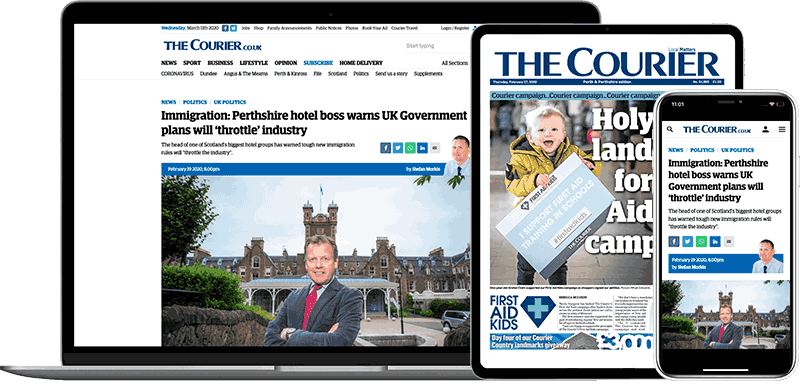 Help support quality local journalism … become a digital subscriber to The Courier
For as little as £5.99 a month you can access all of our content, including Premium articles.
Subscribe