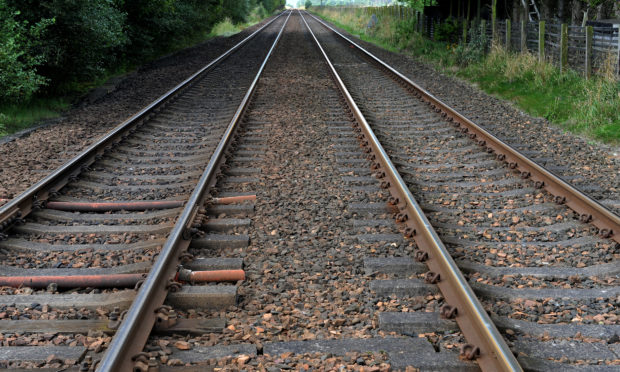 An 82-year-old woman missed hitting a high-speed train by 16 seconds after ignoring a red light and smashing through a level crossing barrier.
Carolyn Anstice simply carried on driving across the closed crossing and left the debris from the crash on the track as the Aberdeen to Glasgow train approached.
Perth Sheriff Court was told the near miss could have had catastrophic consequences for the accused and the passengers on the busy morning train.
She was caught after returning to the scene in her damaged car as police investigated.
The 82-year-old widow, whose late husband was Deputy Lord Lieutenant of Angus Colonel Michael Anstice, was banned from driving for 12 months yesterday.
She was also fined £800 and told to re-sit the extended driving test.
Sheriff William Wood told her this could effectively mean a life ban because of her age.
Depute fiscal Matthew Kerr told the court a house next to the rail line had CCTV and footage showed Anstice ploughing through the lowered barrier.
He said: "The red light showed and the barrier thereafter began to lower.
"The accused's vehicle came into view and collided with the barrier. The barrier detached.
"There was no evidence of brake lights and the vehicle continued to traverse across the level crossing.
"The barrier landed across the railway tracks at 09.25.30.
"The vehicle drove out of view of the camera seven seconds later, and then at 09.25.46 the train travelling at normal speed passes the level crossing.
"It does not strike the barrier which was on the track as that was on the other line.
"Only 16 seconds passed between her striking the barrier and passing out of sight."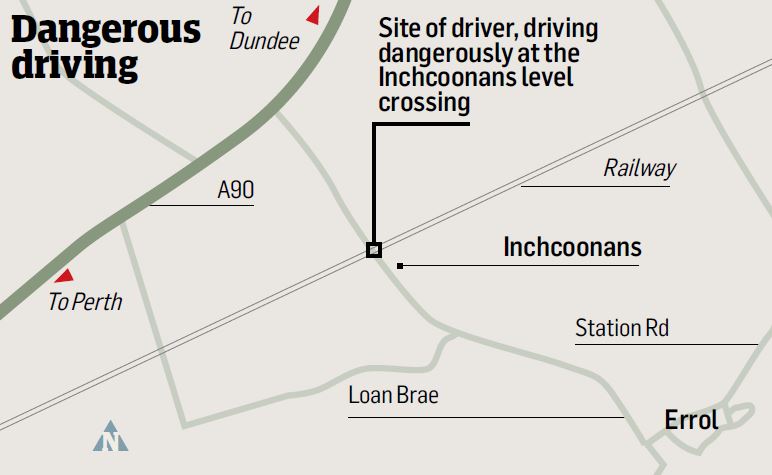 Anstice, 82, from Longforgan, admitted driving dangerously at the Inchcoonans level crossing by Errol in Perthshire on January 30 this year.
She admitted failing to comply with a red traffic light, failing to stop and colliding with a barrier, causing it to land on the railway track as a train was approaching.
Solicitor Victoria Stronach, defending, said: "The weather was bright and sunny and as it was January the sun was very low in the sky, which was causing difficulties with glare.
"She was temporarily dazzled, the sun was in her eyes and she did not see the red lights warning that the barrier was about to lower."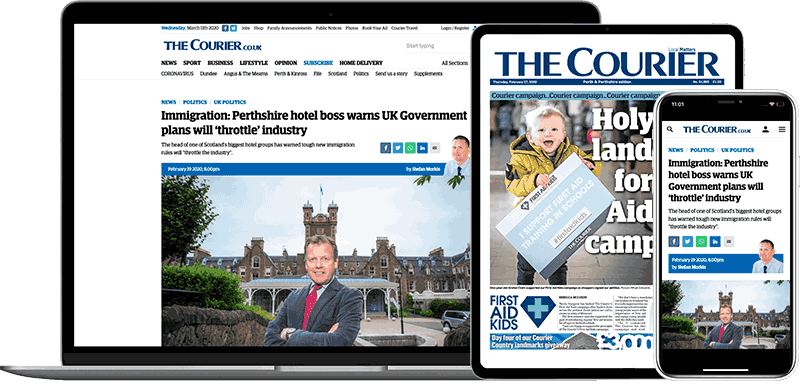 Help support quality local journalism … become a digital subscriber to The Courier
For as little as £5.99 a month you can access all of our content, including Premium articles.
Subscribe