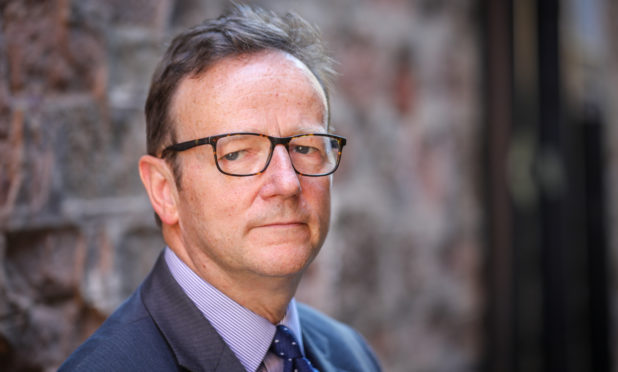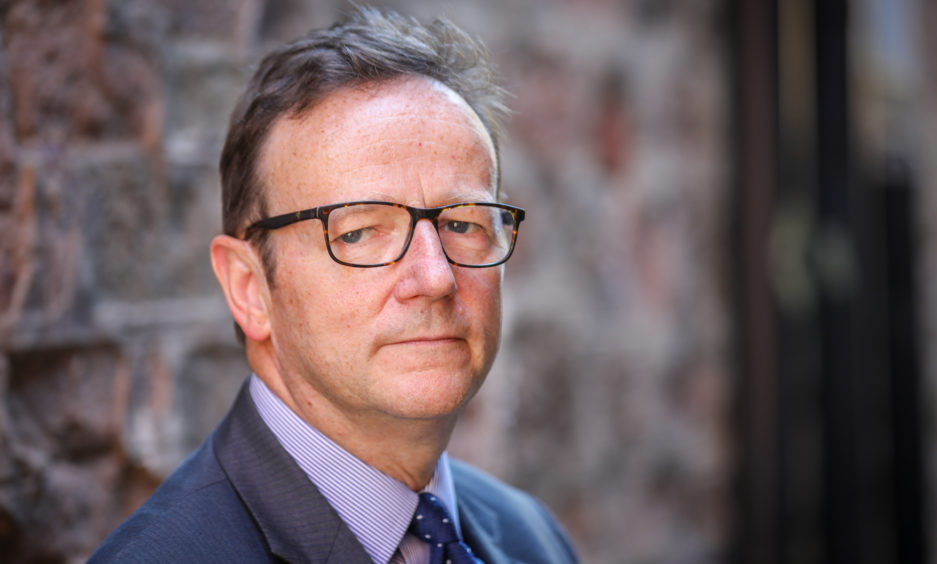 Health chiefs have refused to halt a controversial shake-up of psychiatric services in Tayside, despite a plea for a "fundamental redesign".
Dr David Strang, who is finalising his exhaustive study of local mental health services, has spoken of his frustration that his call for a wider, more comprehensive review has not been heeded.
He was appointed to lead an independent inquiry after pressure from families who claimed their loved ones had killed themselves over issues at Carseview.
Dr Strang, a former prison inspector, said in an interim report released in May that proposals to centralise services at the Dundee unit should not go ahead before a wider review is carried out.
He told members of the Perth and Kinross Integration Joint Board: "It's four months now and I haven't seen a redesign transformation programme.
"I was saying this back in May, but it now looks like I'm going to have to say it again in the final report.
"I thought that publishing a summary would allow the joint board and NHS Tayside to start addressing the issue.
"It is disappointing. This was the only recommendation in the whole report, because I thought it was urgently needed."
However, board members agreed not to pause the programme.
During a marathon, six-hour session Chief Officer Gordon Paterson said a "comprehensive end-to-end strategy" would be delivered by the recently established Mental Health Alliance (MHA).
"However, that is something that is being actively pursued," he said.
"Dundee, Angus and Perth are all developing and delivering community health strategies."
He said that pausing the Carseview programme would lead to "significant risks", including jeopardising doctors' training schemes and ending the Ligature Anchor Point reduction programme.
Dr Paterson said: "It is essential that we develop a wider mental health strategy, but to do that we do not need to suspend the current programme.
"The continuation of the current redesign programme is necessary to mitigate clinical risks that currently compromise patient safety, as well as the sustainability of service delivery."
Conservative councillor Callum Purves asked: "Having heard an explicit recommendation to pause this programme, as a result of an independent inquiry, is there not a reputational risk of not heeding that recommendation?"
Dr Paterson responded: "Absolutely. Dr Strang made that recommendation for a reason, however having balance is key and we have to look at the wider implications of stopping this programme.
"I recognise that the redesign programme did not garner universal support, and I recognise that there are people who are concerned that some of the services provided in Perth and Dundee may not be continue to be provided there.
"But with available workforce and the demand for beds we need to develop centres for excellence and expertise in those two cities."
Independent councillor Xander McDade raised a motion for a short suspension of the programme, so that a full strategic plan could be put in place.
However, the motion was revised following private legal discussions to call for the "continued implementation" of the programme, and to "endorse the ongoing transformation of end-to-end mental health services".
Susan Scott, of mental health charity Plus Perth, said she was disappointed with the outcome but described the marathon meeting as an "education and a very significant eye-opener."
She said: "It is 100% obvious to me now that Dr Strang and his independent inquiry into mental health services in Tayside will not be acted upon by this forum.
"It's a shame really, they had a fabulous opportunity."
Dr Paterson responded: "The (interim) report has highlighted the need to develop end-to-end pathways of care and we are committed to doing so. This will be key to the work of the newly-formed Mental Health Alliance."
He added: "People in Tayside should be assured that we are committed to continuing to work with all stakeholders, to improve the quality of care to people in the community and to ensure that where inpatient care is required, it is of the highest quality possible, delivered by qualified, experienced and supported staff in patient-centred environments."
"Things have got worse"
More than 1,300 people, including staff, patients and families, contributed to Dr Strang's independent inquiry into Tayside mental health services.
"I think there is an acknowledgement that significant and strategic change is needed," he said. "And the scale and challenge must not be underestimated."
Dr Strang told the Perth and Kinross Integration Joint Board: "New thinking is required. You need to look at how mental health services are going to be delivered in the 21st century, while there is a shortage of consultant psychiatrists.
"It is true across Scotland, but it is particularly acute here.
"When I was first appointed, I thought that things may improve as NHS Tayside addressed the shortfalls that were identified.
"But things have got worse, particularly on the reliance of locums.
"It means that there needs to be a fundamental redesign of how you can deliver to meet the needs of the community and the needs of patients."
Dr Strang said that the pace and scale of change required was significant.
"My fear is that there might be a temptation to minimise who serious things are, and rely on a business-as-usual improvement plan and say that that will be sufficient," he added.
"But given the chronic shortage of consultants and the reliance on locums, we need something more than that.
"It needs to be a credible plan that leads to change. Sadly, there is a recent history of too many plans that look good and get signed off, but when we as an inquiry have looked for their implementation, we find that it has not been followed through."