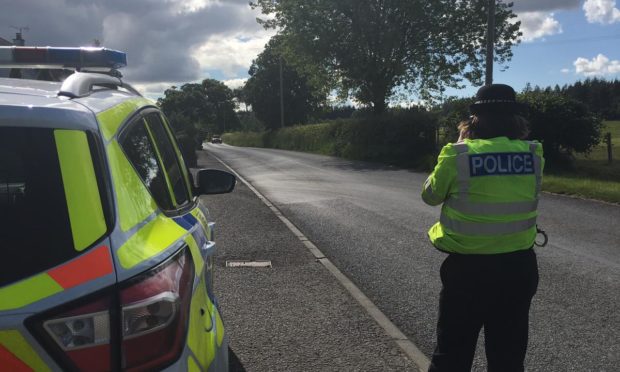 More than a dozen drivers were caught within the space of a few hours during a police safety crackdown on a busy Perthshire road.
Officers were stationed along the A93 on Friday, armed with speed guns, and pulled over scores of drivers to check their documentation.
Tayside and Aberdeenshire officers were joined by staff from the Driver and Vehicle Standards Agency (DVSA) as they dished out tickets for a variety of offences.
The stretch of road, which was monitored between Perth and Braemar, has become an accident hotspot.
Last October, a 19-year-old from Aberdeenshire died in Ninewells Hospital after he was badly hurt in a two-car collision about a mile north of Blairgowrie on the busy road.
Last month, two cars collided on the main artery near Guildtown. The drivers were lucky to escape the crash without serious injuries and the road was closed all morning.
A spokesperson for the force said: "Police Scotland Roads Policing Unit officers from Tayside and North East divisions, along with DVSA, held a day of action between Perth and Braemar on September 27.
"More than 50 vehicles were stopped. 12 drivers were issued with speeding offences and two with careless driving.
"There were numerous documentation offences and one uninsured car was seized."
Blairgowrie and The Glens councillor Caroline Shiers has long campaigned for safer driving on the country road and said she was pleased to see Police Scotland taking measures to come down hard on speeding and reckless driving on the road, as well as other vehicle-related offences.
She said: "This is very welcome news. I have regularly raised issues regarding traffic and speeding matters with the police and I am delighted to see action taken.
"I am, however, very concerned at the scale of the number of traffic offences during that one period of time and it certainly serves as a reminder to all of us who are drivers to be aware of speed limits, road conditions and the risks that can be taken when drivers don't obey the law."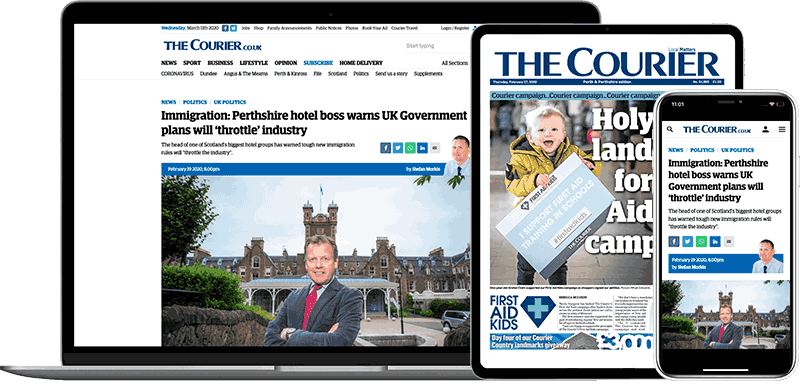 Help support quality local journalism … become a digital subscriber to The Courier
For as little as £5.99 a month you can access all of our content, including Premium articles.
Subscribe