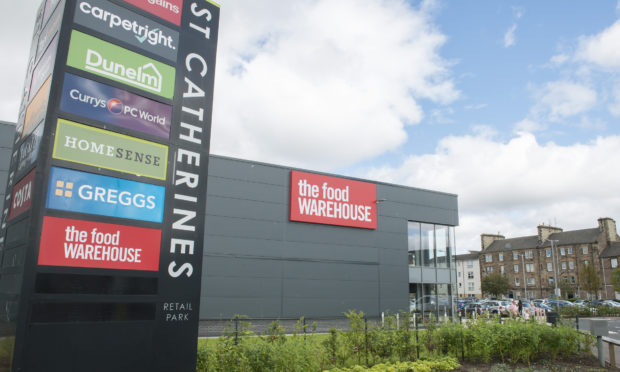 Council planners have shot down plans for signage at a Perth city centre supermarket for a second time.
Perth and Kinross Council first instructed Iceland Foods to remove their southeast facing sign at The Food Warehouse in St Catherine's Retail Park in April.
The store, which opened earlier this year, was accused of having excessive branding and told to bring down the sign which faces the Longcauseway roundabout.
However, the retail firm took its case to the Scottish Government's Planning and Environmental Appeals Division.
The Holyrood panel chose to uphold Perth and Kinross Council's refusal.
Local councillor Andrew Parrott had explained that allowing the firm to put up the initial sign would set a precedent for other businesses across the city.
Iceland Foods returned with revised plans at the beginning of last month, but the local authority has now blocked the new proposals as well.
The second set of plans showed the alternative sign to be around a metre shorter and a metre narrower.
But the blueprints are still "excessive" in the council's eyes, and the local authority blocked the plans last week.
The council's planning reporter said: "The advertisement by virtue of its cumulative impact, excessive proportions, colour, high-level position and illumination would increase visual clutter.
"(It would) thereby, have an adverse impact on the visual amenity and character of the place resulting in an overly dominant feature in the streetscene."
Holyrood says Perth supermarket signs are too bright for retail park so orders removal