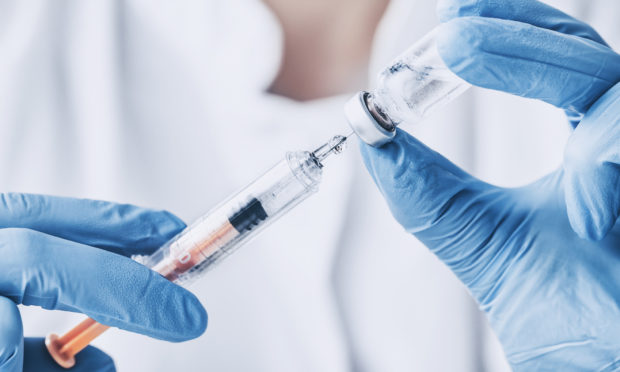 Health bosses have been urged to rethink plans which could leave patients in Highland Perthshire facing a 40-mile round trip for basic  treatments.
A proposal to carry out routine tasks at the newly remodelled Dalweem Care and Treatment Centre in Aberfeldy was put to patients this week.
The services, including blood-taking, ECGs, ear-syringing, wound care, removal of stitches, catheter care and blood pressure monitoring, have historically been performed at the Kinloch Rannoch Medical Practice.
The shift would involve a 40-mile round trip on a route with no direct bus link.
Staff at the Aberfeldy and Kinloch Rannoch Medical Practice have written to residents living in Kinloch Rannoch to inform them of the plan and warn of potentially "fragmented" care.
The letter says: "We as a practice strongly feel that some of the latter changes will fragment the care we strive to achieve as a rural practice.
"Unfortunately, the changes are being imposed by the Scottish Government who negotiated the new contract."
The Perth and Kinross Health and Social Care Partnership (PKHSCP) said the change was tied up with the new General Medical Service contract, which will mean some services currently carried out by GPs are undertaken by other staff or transferred to the partnerships.
"Following wide consultation with community members and the GP practice, it has been decided to create a centralised hub in Aberfeldy Care and Treatment Centre, which is the health wing of Dalweem Residential Home," said a spokesperson.
"We are currently scoping the present GP service delivered in Kinloch Rannoch and we will continue to engage with the local community to help co-design the new model."
Politicians are urging the partnership to think again.
Conservative Murdo Fraser MSP said: "This proposal is worrying and will have a big impact on many patients in Highland Perthshire.
"The general feeling of residents is that they are happy with the service provided at the medical practice there and don't see why the Scottish Government would wish to change this."
SNP MSP John Swinney added: "I recognise that the concerns raised, particularly those surrounding journey time, are legitimate. I have met with the practice to discuss the situation and raised the matter with NHS Tayside.
"I have asked Health Secretary Jeane Freeman if specific consideration could be given to exempting the Aberfeldy and Kinloch Rannoch Medical Practice to ensure minimum disruption to residents."
A Scottish Government spokesperson said: "The new GP contract, which was designed and agreed with the British Medical Association (BMA), drives collaboration between partners locally to improve general practice and primary care, and ultimately improve the health of the population.
"Central to the contract is that services will only be transferred where it is sustainable for the local healthcare system and, most importantly, safe for patients to do so.
"The contract needs to work for all GPs. That is why we have set up a rural and remote working group, chaired by Sir Lewis Ritchie, to ensure flexibility where this is needed most. Patient safety is central in decisions on when and if it is appropriate to transfer services.
"We listened to GPs when negotiating the contract, working together to shape the future of general practice in Scotland, with over 71% of BMA members voting in favour of it.
"The contract is backed by increased investment in 2019-20 and enhances the use of multi-disciplinary teams in practices to ensure GPs are able to spend more time with patients, and less time on bureaucracy, making a career in general practice even more attractive to younger doctors."