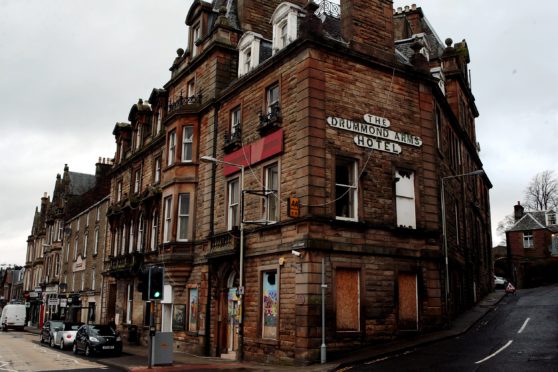 A "dangerous" Crieff hotel site has finally been secured by a community group in the town.
Members of the Crieff Community Trust (CCT) have spent years overcoming numerous obstacles to reclaim the abandoned Drummond Arms Hotel.
Chairwoman of the CCT, Ailsa Campbell said she felt "disbelief" when she found out the group's efforts had eventually paid off.
She said: "We had many, many, many hurdles.
"It was like a game of snakes and ladders – we had a win and then we went back again."
Speaking about the hurdles, Ms Campbell said the group, among other things, had to carry out empty buildings appraisals and studies to prove the building was sustainable.
She added while the group was doing this, the building continued to crumble. This posed an even greater risk to the public.
The CCT set out to secure the building in 2011 and its eventual use will be made public in due course.
Ms Campbell said: "It was a journey of proving that the building was a priority for the town. The priority is making it safe."
The Drummond Arms Hotel, in James Square, is on the national Buildings at Risk Register. The B-listed Victorian building has rapidly gone downhill after its closure more than a decade ago.
Ms Campbell told The Courier earlier this year: "People are getting inside. The building is insecure and dangerous, the floors are rotten. Someone could get trapped in there."
The Drummond Arms Hotel is on a site of great historical significance. The site famously hosted Bonnie Prince Charlie in the dying days of the Jacobite uprising.
Ms Campbell said plans for the future of the building are set to be financially sustainable.
She added: "It will bring people to the town but not take away from businesses and projects already here."
Having finally secured the building after such a significant period of time, Ms Campbell spoke of how the group felt after what she described as a "testing" journey.
She said: "You do something for so long and it is weird to be at this stage.
"We are now at the next stage of the journey."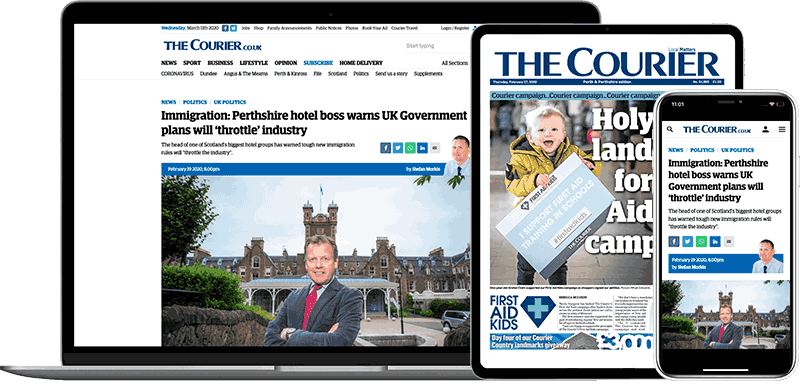 Help support quality local journalism … become a digital subscriber to The Courier
For as little as £5.99 a month you can access all of our content, including Premium articles.
Subscribe