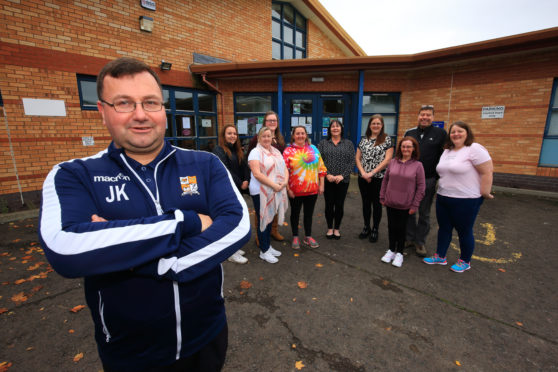 A Perth community hub will launch a new initiative next month in a bid to help tackle food poverty in the area.
Letham4All plans to open a community fridge at its base on Tweedsmuir Road to reduce food waste and provide an access point for residents to donate goods.
Jon Kidd, chairman of Letham4All, wants the community fridge to help combat deprivation in the area and believes it will give more people access to necessities.
He said: "The ability for people to access food can be the choice between paying a bill and eating food.
"But with the community fridge, you don't have to make that choice. There's also the fact that you don't have to prove that you need it.
"With food banks you can need a referral. Some people might not want to ask for a referral and some may not get it.
"The circumstances that we are in as a society at the moment means that people need to access support.
"Poverty is not a new thing but it is being talked about more which is a good thing. Communities are now saying, 'how can we  do things that help in our community'.
"It's not a one size fits all approach. We hope the community fridge will work in Letham."
The new project will join a number of initiatives ongoing at the Letham Community Hub that try to tackle deprivation in the area.
The hub also runs a swap shop and some 'help yourself' shelves and some 'help yourself' shelves for women's products.
The project in Letham comes after a survey by Perth and Kinross Council which found that nearly 4,000 children within the local authority are in poverty.
The Fairer Futures: Tackling Child Poverty Action Report reported that one in eight households in Perth and Kinross are classified as being amongst the most socially and financially challenged in the UK.
Perth City Centre was the worst affected area for child poverty within the local authority's boundary, with 25% of children suffering as a result.
The Letham4All Community Fridge, called Fridge4All, will open in mid-November and has been brought to fruition through funding from the Scottish Government's Aspiring Communities Fund and in collaboration with Zero Waste Perth and the council's waste services.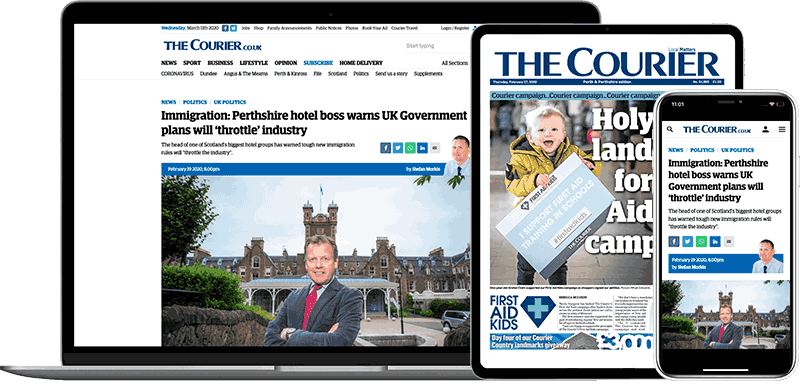 Help support quality local journalism … become a digital subscriber to The Courier
For as little as £5.99 a month you can access all of our content, including Premium articles.
Subscribe