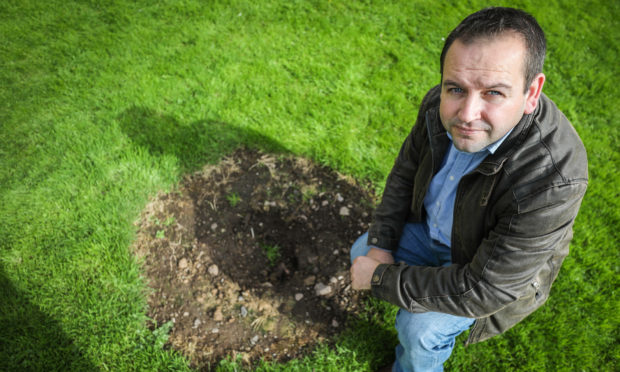 Volunteers have been left scratching their heads after a rare monkey puzzle tree was stolen from a Crieff graveyard.
The thieves left a trail of soil in their wake after uprooting the 10-year-old tree, which is also known as a Chilean pine.
It's believed the "bizarre" theft took place on Sunday night and was noticed by a passer-by who regularly walks through the Old St Michael's grounds.
Craig Finlay, secretary of Friends of Old St Michael's, said the metre-tall tree would have taken considerable effort to steal due to its prickly nature.
He said: "Monkey puzzles are renowned for having quite sharp foliage – almost like a needle point – so whoever removed it, did it with care. It's an odd theft because it's something that's so difficult to handle.
"I only planted it last year, so the roots hadn't actually taken hold – that's probably why it was easier to steal. For one of that size it would cost between £100 and £200, so there is value in them.
"There's a guy who walks through every day noticed it was gone and there was a trail of soil towards the gate.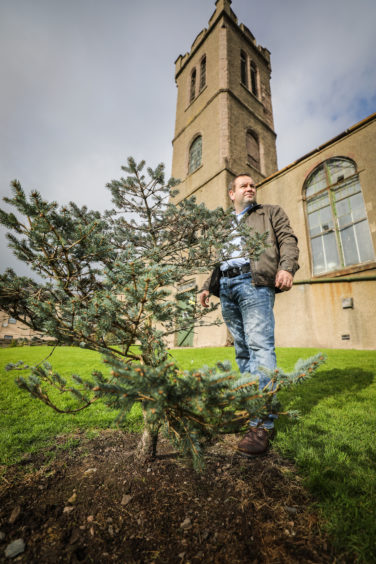 "Whether they've done it because it's something they wanted for their own garden or to sell on – which apparently happens – we don't know.
"I think whoever stole it had chosen that plant in particular. I don't think it was teenagers mucking about because they wouldn't have been able to lift it as it's so sharp. We've been looked over walls and things to see if it's been dumped.
"For someone to steal a tree from any grounds is bad enough, but to take it to the level of stealing a plant from a graveyard is particularly despicable."
He added the group, which was formed in 2014, had put a lot of effort into the space and had already had the offer of a new monkey puzzle tree.
He said: "Our voluntary group has been working to maintain the grounds for the past five years – we've put in pathways, metal railings and dozens of plants.
"We've worked to enhance the grounds and improve the area for people to enjoy. We've turned it into a peaceful spot just off the high street.
"We are very grateful that through the kindness of Facebook we have already been offered a replacement for the tree."
A spokeswoman for Police Scotland said: "Officers are aware of the incident and are carrying out initial inquiries."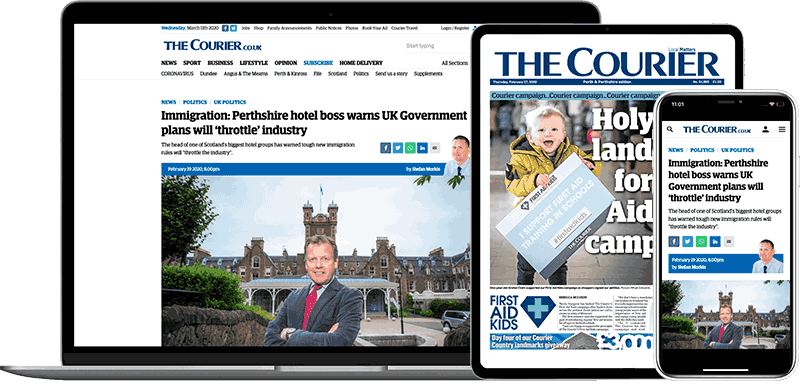 Help support quality local journalism … become a digital subscriber to The Courier
For as little as £5.99 a month you can access all of our content, including Premium articles.
Subscribe