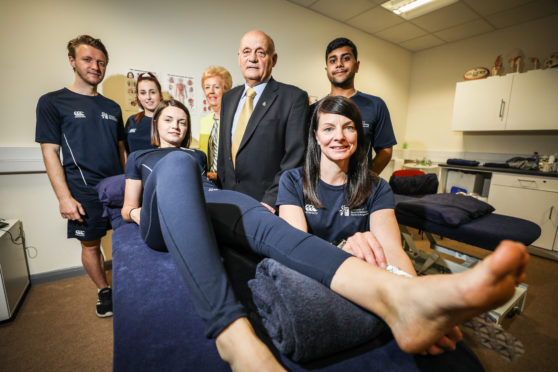 Perth College UHI has opened its new sports injury clinic as part of the multi-million-pound Academy of Sport and Wellbeing (ASW).
The facility is staffed by four qualified sports therapists who studied at the college and will cater for athletes of all abilities.
The rehabilitation centre also provides ongoing employment opportunities for students of soft tissue therapy courses at Perth College UHI and has been hailed as "unique" by college bosses.
Gareth McKenna, head of business development, said: "This is another great service for all our students, staff, members and users of ASW.
"We are delighted that our students have shown the ability to be the first group of therapists employed in our sports injury clinic.
"This is about the student journey, not just commercial interest.
"The reputation of our sports therapy academic courses is showcased by its ability to have students industry-ready within two to three years of starting their course."
Gavin Cooper, programme leader for sports therapy, said: "Our vision years ago was to set up relevant qualifications for the industry and to create employment opportunities for students.
"The sports therapy and rehabilitation degree honours course is the only one of its kind in Scotland."
Ellie Christie, from Glenrothes, is one of the new therapists employed at the clinic.
She said: "I was in a minor car crash a few years ago which hurt my back but treatment I received made a huge difference.
"I've always enjoyed sporting activities, I am a black belt in karate and also horse ride and am a volunteer swim coach for young athletes under 15 years old.
"I really enjoy supporting the rehabilitation of clients and look forward to treating a range of injuries presented."
The new clinic is designed to help athletes avoid injury while also offering appropriate post-injury rehabilitation.
The facility was officially opened on Wednesday by Dr Margaret Cook, Perth College UHI principal and Kenny Simpson MBE TD.
Dr Margaret Cook said: "This sports injury clinic is a great facility to complement our sports offering to students, staff, gym members, registered climbers, sport hall users and business partners.
"Our staff are qualified therapists who have come through our curriculum programme, testament to the quality of the Sports Therapy and Rehabilitation honours degree."
Kenny Simpson MBE TD added: "This Sports Injury Clinic is an excellent idea.
"Perth College UHI always aspires to be different, with the first music courses of its kind in Scotland, to the achievements of the unique Centre for Mountain Studies.
"I imagine this clinic will blossom as these aforementioned successes have done so, and I hope it goes from strength-to strength."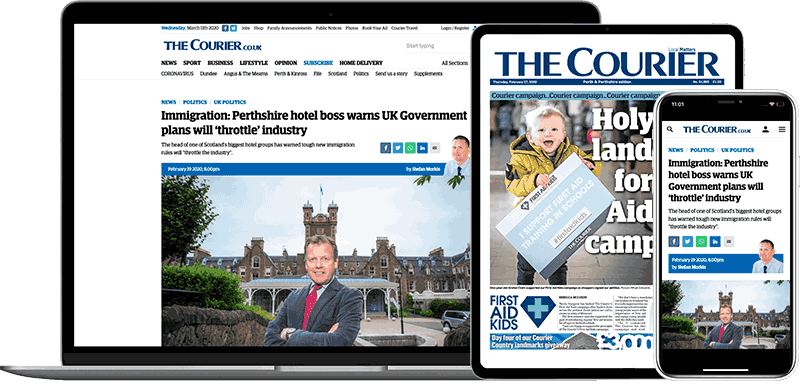 Help support quality local journalism … become a digital subscriber to The Courier
For as little as £5.99 a month you can access all of our content, including Premium articles.
Subscribe