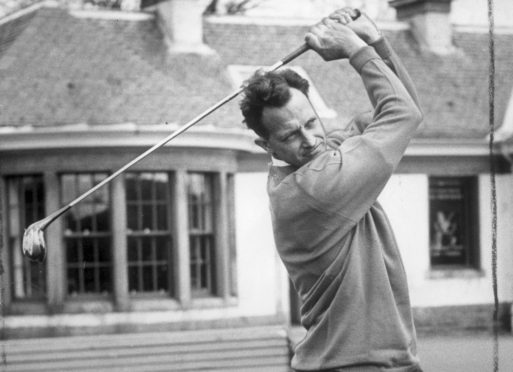 A Perthshire former golfer, who played alongside a former United States president and James Bond, has died.
Ian Marchbank, a former professional golfer at both Turnberry and Gleneagles, passed away at the age of 87.
During his time in golf, Mr Marchbank served as head professional at Gleneagles in a career that spanned more than three decades.
His 30 years spent in golf saw him work alongside a number of big names.
He once gave lessons to James Bond star Sean Connery. He also drove former President Dwight D Eisenhower around the South Ayrshire course, Turnberry during his time there.
Mr Marchbank's death has left a profound impact upon the people who knew him.
The Gleneagles Hotel Joint Managing Director, Conor O'Leary spoke of the sadness of Mr Marchbank's colleagues in learning of his passing.
Mr O'Leary said: "We're deeply saddened to learn our friend, former colleague, and Gleneagles Golf legend, Ian Marchbank, has passed away.
"Appointed our head golf professional in 1962, Ian led the golf strategy at Gleneagles for three decades, helping to put our courses on the map.
"A highly respected figure in the industry, Ian introduced Gleneagles to Prime Ministers, Presidents, film stars and royalty.
"He was a key part of our history and he will be greatly missed."
The professional golfer had previously talked of how he had once given Sean Connery lessons in the sport. This took place around the time of the Bond film Goldfinger, a movie that featured one of the most famous golf scenes in cinema.
Mr Marchbank had said: "Sean explained he had started to play golf and was looking for a lesson.
"Mind you, his swing looked decent in the film. But we golfed every day for the next ten days."
Mr Marchbank is survived by his sons Brian, Billy and Graeme, and grandchildren Diane, Mark, Lauren, Cheryl, Jacob and Josh.