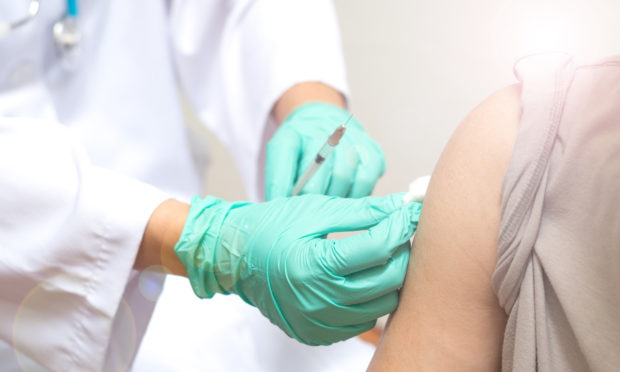 Health chiefs have abandoned proposals that would have taken Highland Perthshire patients on a 40-mile round trip for basic treatments.
Kinloch Rannoch patients feared they would be forced travel to the newly remodelled Dalweem Care and Treatment Centre in Aberfeldy for routine services as part of a GP deal put forward by the Scottish Government.
The proposals were put to patients at Kinloch Rannoch Medical Practice earlier this month, sparking concern among locals and politicians.
Bosses at the Kinloch Rannoch Medical Practice have now moved to reassure patients treatments will continue to run from the local surgery and services will only be transferred if sustainable for the local healthcare system.
Alice Maxwell, practice manager, said: "The majority of comments were about the proposal of some nursing services being taken over by the health board and being delivered from a community care and treatment centre.
"At this point we would like to reassure patients in Kinloch Rannoch that the nursing services will remain in Kinloch Rannoch and you would not be expected to travel to Aberfeldy.
"The feedback was very helpful and complimentary of the practice, especially of the dedicated, professional, caring nursing team."
Ms Maxwell said the Scottish Government had informed her that changes would only be in circumstances where it is safe, appropriate, and improves patient care.
She said: "They recognise that no one size fits all and that the changes within the contract are for the intention to improve patient access to care and free up GP's time to provide care to people with complex needs.
"We are now looking at ways we can develop our services to further enhance patient centred care."
John Swinney MSP welcomed the news after contacting the health secretary Jeanne Freeman with his constituents concerns about the proposals.
Mr Swinney said: "I am delighted that, following a period of uncertainty, it has been confirmed that there will be no erosion of local health services for Kinloch Rannoch residents.
"There is explicit confirmation that the Scottish Government is not imposing changes on local practices.
"Instead, the new GP contract allows GPs, local communities and other healthcare service providers to take a more active role in how to deliver primary care."