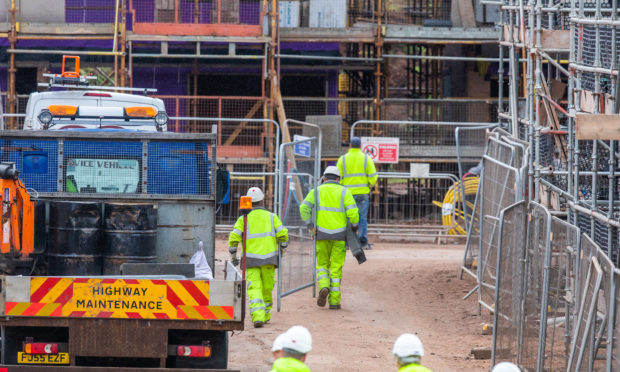 A pair of developers at a controversial Kinross housing site have been hit with enforcement notices by the local authority over the protection of trees at the site.
Persimmon Homes, which is building 300 homes at Lathro Farm estate, was issued with a fixed penalty notice of £1,000 after a fence designed to protect trees was moved.
The local authority had already served a breach of condition notice in 2017 relating to the same charge and fined Persimmon when it broke the requirement again.
Springfield Properties, which is erecting 47 homes at the same location, was hit with a breach of condition notice by the council after it moved a fence put in place to protect trees.
Persimmon claimed its fence had blown over and Springfield said its had been moved a short distance. A spokesperson for Persimmon Homes said: "Contact was made with the council's planning enforcement officer and the fencing reinstated.
"Persimmon Homes is committed to working in partnership with Perth and Kinross Council and the local community to prevent such instances from reoccurring."
Peter Matthews, managing director of Springfield Properties (central), added: "On this occasion, temporary fencing had been moved two metres from where it should have been positioned, causing the working area of the site to be closer to existing trees than agreed.
"There was no damage to the trees, the fencing was moved back the same day it was brought to our attention and measures have been put in place to ensure this doesn't happen again."