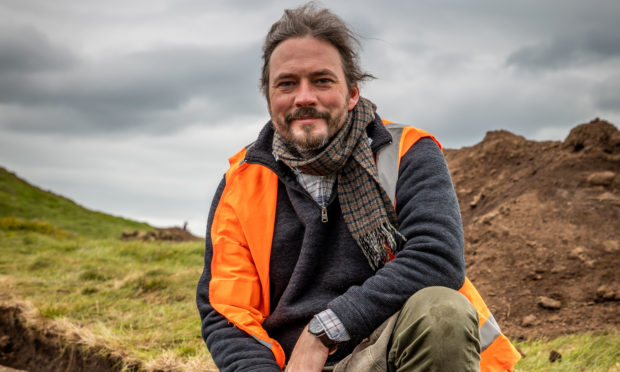 Tributes have been paid to a highly regarded and "truly amazing" Tayside and Fife archaeologist who has died suddenly, aged just 39, leaving behind a young family.
Dr Oliver O'Grady, a father of two young children who managed and directed Perthshire-based OJT Heritage, passed away unexpectedly at home.
The landscape archaeologist, medievalist, researcher and lecturer had worked on many projects including investigations at Scone Palace, St Serfs, geophysical survey and excavation at Fortingall and work at the Howff in Dundee.
In Fife he had worked on Lochore Castle and was also commissioned by Falkland Stewardship Trust to develop and deliver a community excavation at an important late Iron Age settlement and metal-working site on East Lomond hillfort.
Falkland Stewardship Trust chairman Joe Fitzpatrick said there was "shock and disbelief" around the centre following news that Oliver – a close collaborator and one of Scotland's leading archaeologists – had died.
"Oliver was a friend and colleague who impressed everyone who had the pleasure of working with him," said Mr Fitzpatrick.
"He led the three archaeological excavations on East Lomond in 2014, 17 and 19 and his warmth, openness and encouragement were appreciated by all our excavation volunteers and staff.
"No one's 'theory' was dismissed and his patient explanations were educative and informative.
"He loved being able to engage and involve community members in archaeological discovery and personally speaking, having had a career working in education and in communities, he and I found much common ground as we planned out the organisation of the excavations on East Lomond.
"At an appropriate time in the future the Centre for Stewardship will organise a fitting tribute to someone who shared and gave so much to others, and to whom for many will always have an association with our very own 'Falkland Hill'."
Falkland Fife councillor David Macdiarmid said: "What Dr Oliver did for archaeology in Fife and beyond was truly amazing.
"He switched so many people on and opened their eyes and minds whether adult or school kid. When you were on a dig in the Lomonds with him he inspired you to see things, it may have just been a rock to you but to him it was an ingot mould. I am genuinely shocked and saddened."
Archaeologist Peter Yeoman added: "I was shocked and deeply saddened to learn that Olly has died. I was fortunate to collaborate with Olly on a number of projects, starting with Scone Abbey.
"His work in leading community archaeology projects deeply impressed me – a unique combination of solid archaeological skills, real scholarship, but mixed with a great capacity to lead and engage with folk.
"Hard to believe he is gone, and leaving Lindsey and a young family – so sorry for them."
Establishing OJT Heritage in 2011, Oliver previously worked for the Royal Commission on the Ancient and Historical Monuments of Scotland (now HES) as a research officer, and before this at Perth and Kinross Heritage Trust as a planning and community archaeologist.
Before working in Perth, Oliver received a doctorate in archaeology from Glasgow University in 2008. He held a masters degree in Scottish Medieval Studies and a joint MA in Medieval History and Archaeology, also from Glasgow.
An experienced and highly competent public speaker and lecturer, he was a part-time lecturer for the Centre for Open Studies at Glasgow University between 2008 and 2017, and been an invited lecturer or event speaker at several universities in the UK and abroad, including the Institute of Northern Studies at Perth College, UHI.
He was a highly experienced field archaeologist. He had directed excavations at several sites in Scotland since starting his digging career in 1998. He was also highly proficient in a range of field survey, recording and archaeological geophysics techniques, having surveyed for consultancy and research projects throughout the UK, from large area magnetometer surveys of the Antonine Wall to ground penetrating radar and civil engineering surveys at airports.
He was a fellow of the Society of Antiquaries of Scotland and Committee member of the Tayside and Fife Archaeological Committee.
Between 2018 and early 2020, Oliver was employed by Voluntary Action in Badenoch and Speyside to deliver a community heritage and destination development programme for the Cairngorms National Park Authority.
Returning to Perthshire in February 2020, Oliver had returned to managing OJT Heritage full-time.
Oliver is survived by his partner Lindsey and their two young boys.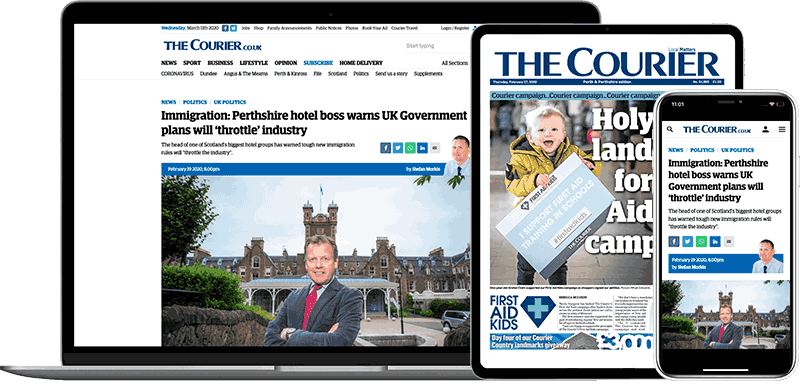 Help support quality local journalism … become a digital subscriber to The Courier
For as little as £5.99 a month you can access all of our content, including Premium articles.
Subscribe