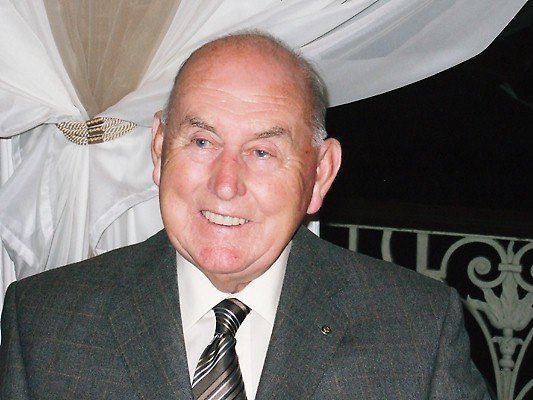 Dundee businessman Jim Irons has died after a long illness at the age of 91.
Mr Irons was born in the east end of Dundee and was well known in local business and sporting circles.
He was originally part owner of Kirk and Coutts, one of the foremost fireplace and central heating firms in the area before selling the business to British Fuels Limited for whom he eventually became Regional Director for Scotland controlling companies trading in solid fuel, oil, builders merchants and shipping warehousing in Inverness, Aberdeen, Dundee, Edinburgh, Glasgow and the Borders.
He was President of the Dundee and Tayside Chamber of Commerce and in 1991 organised the highly successful Dundee Expo 800 opened by the Queen to celebrate Dundee's octo-centenary.
He served on the Scottish CBI and Scottish Enterprise's Small Business Committee. He also worked hard for local charities, such as the Ninewells Cancer Appeals and was a trustee for the Dundee Disabled Children's Association.
Mr Irons was a member of Dundee Rotary Club for many years and also the Hammerman and Bonnetmaker Craft.
He was an elder of Wallacetown (Trinity) Church and was Clerk to the Congregational Board for more than 20 years.
In his younger days he played junior football for YM Anchorage, North End, Coupar Angus and Kirrie Thistle.
He was captain of Downfield Golf Club in 1972/73 and, through his business connections was instrumental in bringing a number of high profile golf tournaments to Downfield – including the first post-war Scottish Open, sponsored by Sunbeam USA in 1972. He was made the club's honorary president in 2008.
He was also president of Balgay Bowling Club, the City of Dundee Bowling Association, and the Broughty Bridge Club.
Mr Irons and his late wife Nell were very active in local charity and social circles.
He is survived by son Jim, daughters Elizabeth and Mary, eight grandchildren and 11 great-grandchildren.