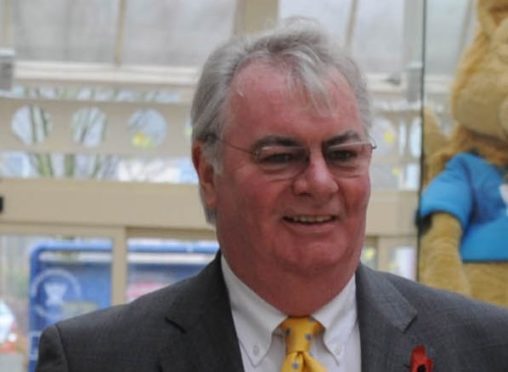 Tributes have been paid to Cupar businessman and Liberal Democrat stalwart Harry Wills.
Mr Wills died at Adamson Hospital on July 2 after a long illness. He was 70.
He stood as a Westminster candidate for the Glenrothes constituency twice, during the 2008 by-election and the general election of 2010.
Although he was not elected, former Scottish Liberal Democrat leader Tavish Scott said: "Harry was a doughty campaigner and would have made a great MP.
"His commitment to liberalism and making better opportunities for people less fortunate in society remain an object lesson in values for young and aspiring Liberal Democrats."
Mr Wills, who served as the party's local chairman, leaves behind wife Trudy, stepchildren Tamsin and Stewart, and three grandchildren.
Mr Scott added: "I will miss his cheerfulness and support and the wise words he gave to me during my period as leader of the party.
"All my love and support to Trudy and the family."
Also paying tribute to Mr Wills was former Liberal Democrat leader Sir Menzies Campbell, who was MP for North East Fife for 26 years before stepping down in 2015.
He said: "Harry Wills was a Liberal Democrat through and through.
"He never wavered in his commitment to the cause and was of enormous support to me before I was elected as an MP and after I went to Westminster.
"He will be sadly missed by all of those who remember his enthusiasm for our party."
Mr Wills had a long career in business and worked as a management consultant.
Over the years he was chief executive of several companies in Fife and Tayside, and was named Chamber of Commerce Businessman of the Year.
He was also vice president of the Dundee and Tayside Chamber of Commerce.
In the 1990s, as chairman of the development committee of Dundee Industrial Heritage, he helped raise funds for the restoration of the Discovery. The iconic ship, used by Captain Scott on his 1901 voyage to the Antarctic, went on to become one of the town's most popular tourist attractions.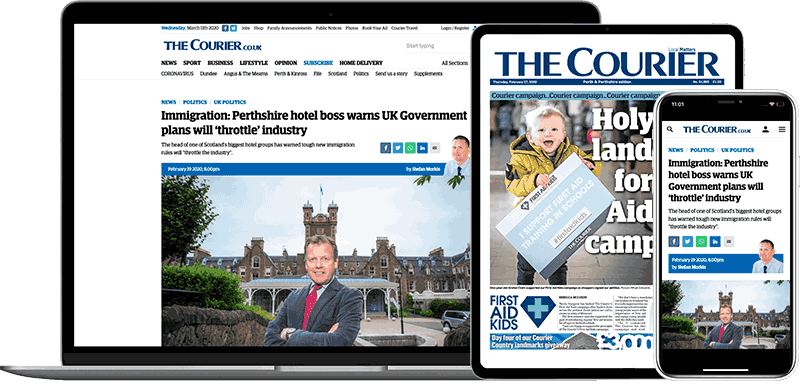 Help support quality local journalism … become a digital subscriber to The Courier
For as little as £5.99 a month you can access all of our content, including Premium articles.
Subscribe