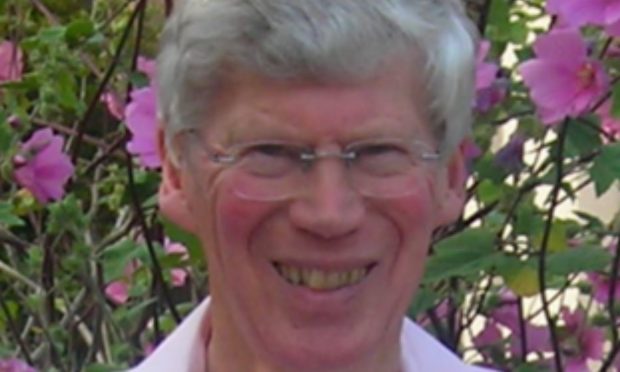 Dundee University emeritus professor Alistair Watson has died aged 76.
Born in Aberfeldy on September 30 1942, Mr Watson was the first-born son of George and Grace.
He spent his first years in Grandtully, Strathtay, and Little Ballinluig attending Grandtully Primary and Breadalbane Academy achieving the role of school captain and school dux.
After studying Mathematics at Edinburgh University, he picked up a job and post graduate with the the university's computer unit before taking up a PhD scholarship at the Australian National University in Canberra.
In 1969, he move back to Scotland after being offered a position with the Numerical Analysis group at Dundee University led by Ron Mitchell.
The department was considered by many as the leading centre in the UK at the time with Alistair specialising in a branch of NA named approximation theory.
Described by friends and family as intelligent and meticulous but also calming and modest, he moved up in later years to become the head of department over two spells.
His many roles at Dundee University included senior lecturer, reader, and personal chair in his specialism, Approximation Theory.
He was upgraded to established chair of NA before being made emeritus professor on his retirement in 2007.
Other than mathematics, his greatest loves were squash, music, running and football, following his father's lead who played for Heart of Midlothian and St Johnstone.
He sang in Edinburgh University's Glee club and played the occasional game of football for Grandtully Vale.
He was co-editor of the UK NA journal for 15 years, and was on the editorial boards of around 10 other journals.
In addition, he was a keen researcher and published two textbooks, edited 15 conference proceedings, and authored close to 150 peer-reviewed papers in refereed journals.
He was diagnosed with mesothelioma in April this year and died on August 11.
He leaves behind wife Hilary, their daughter Kirsty, brothers Neil and Jimmy, and sister Gillian with brother Stevie having passed away some years ago.
The funeral will take place at Dundee Crematorium on Friday August 30 at 1.30pm to which all friends and family are invited.
There will be a retiring collection for Roxburghe House and Asbestos Action.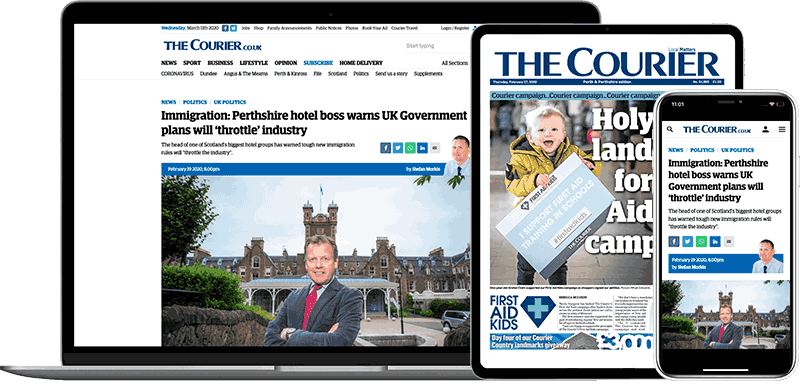 Help support quality local journalism … become a digital subscriber to The Courier
For as little as £5.99 a month you can access all of our content, including Premium articles.
Subscribe