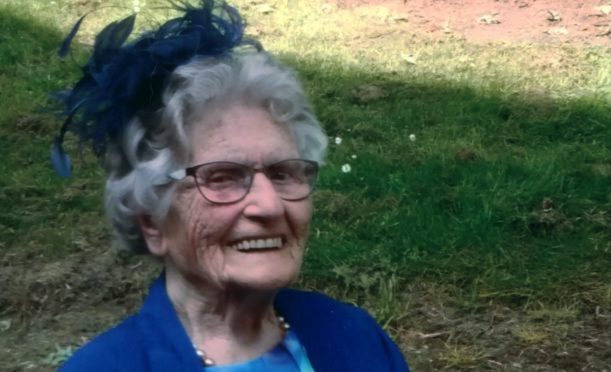 Angus charity pioneer Ann Dargie Mackintosh has died at the age of 104.
Mrs Mackintosh, nee Strachan, was born in Forfar in 1914 and her father was well-known coal and wood merchant James D Strachan.
She was educated at Forfar Academy and was one of the first people in Angus to pass her driving test when the legislation was introduced in 1935.
She married Arbroath solicitor William J Mackintosh in 1944 and they lived in Carnoustie.
She was Divisional Commissioner for the Girl Guides in Carnoustie, Monifieth and Muirhead while living in Carnoustie before taking on other roles in the years that followed.
Mr and Mrs Mackintosh moved to Arbroath in the early 1950s and it was in the 1960s that Mrs Mackintosh took up a teaching job.
She worked at Linlathen High School in Dundee for 10 years as a domestic science teacher.
A founder member of the Macmillan Cancer Support Arbroath committee in 1972, Mrs Mackintosh was a lifelong supporter of Macmillan and continued to play an active part in fundraising well into her 90s.
Despite never wishing to hold office, she worked tirelessly to raise awareness and understanding of Macmillan in the local community, pioneered charitable trust applications and played a key role in the development of the committee.
During that period the Arbroath committee raised over £600,000 and 10 years ago she was awarded Macmillan's highest award for leadership which is the Richard Hambro Award.
Mrs Mackintosh was also a long-time friend of Lord and Lady Fraser and their family.
She was also chairwoman of the local Conservative party.
Her husband died in 1980.
In her later years, when she became less physically active, she was not afraid of new technology.
She was taught how to use social media and got an iPad which she used to surf the internet and look at Facebook so she could keep in touch with friends and family.
She also enjoyed being taken for car rides around the Angus Glens and her family described her as "like a human SatNav" with her "encyclopaedic knowledge of the Angus roads".
Mrs Mackintosh also kept in touch with her far-flung family with various trips to the south of England and the USA where she made friends in Boston.
She lived independently in Keptie Street in Arbroath until five years ago when she moved in with her daughter.
She spent the last 10 months of her life at the Tign-Na-Muirn care home in Monifieth.
She is survived by three children, six grandchildren and 11 great-grandchildren.
Her funeral is at St Andrew's church in Arbroath on October 24.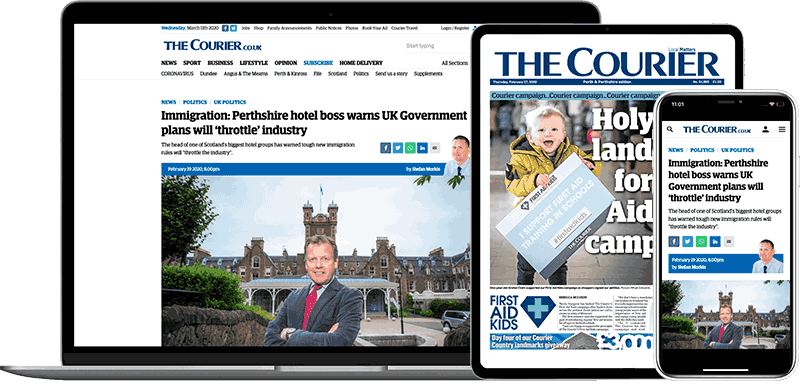 Help support quality local journalism … become a digital subscriber to The Courier
For as little as £5.99 a month you can access all of our content, including Premium articles.
Subscribe