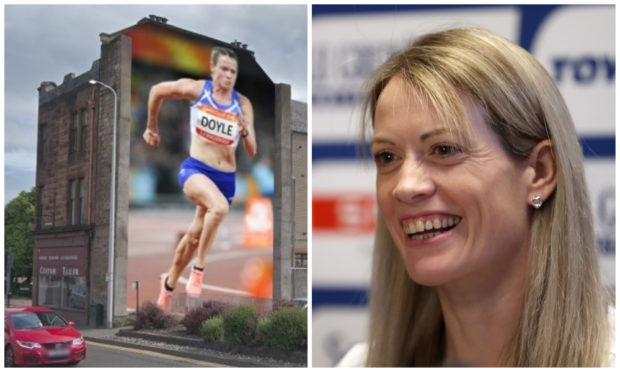 One of Scotland's most celebrated athletes Eilidh Doyle will be immortalised in a mural spanning three-storeys in Perth.
Scottish Athletics has revealed its vision for a painting of  the Olympic medallist on a building in Perth High Street.
Eilidh, from Kinross, specialises in the 400 metres hurdles and the 4 x 400 metres relay. She represented Great Britain at the 2012 Olympic Games in London and won bronze in the 4 x 400 metres relay at the following games in Rio de Janeiro in 2016.
The three-time Commonwealth silver medallist is the Scottish record holder for the 400 metres hurdles and the indoor 400 metres and also achieved the title of European champion in 2014 for the 400 metres hurdles.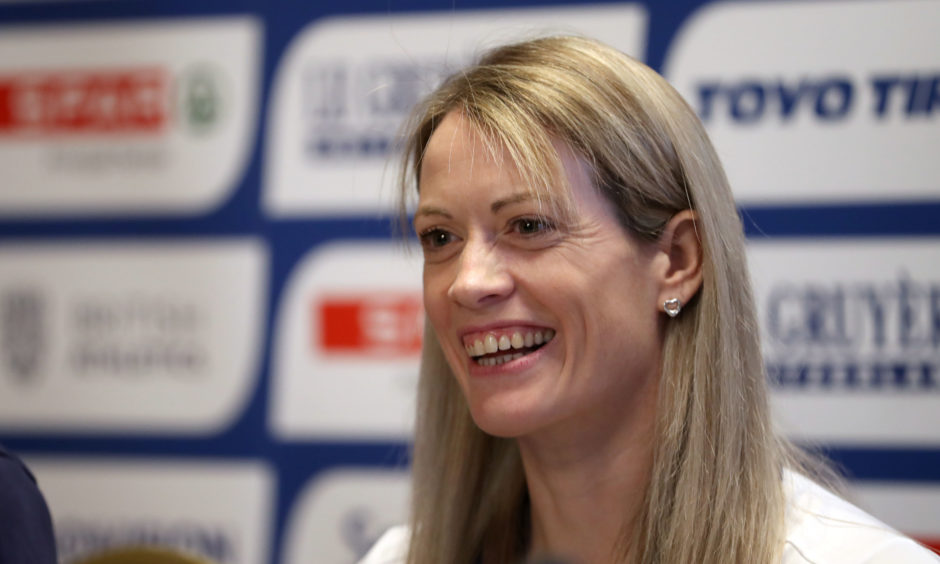 Now, plans to recognise the one time Fair City PE teacher, who is now based in Bath, with a giant painting celebrating her successes in the city centre have been put forward, with an aim to get more youngsters involved and follow in her footsteps.
The mural, to be painted by street art specialists Art Pistol Projects and Glasgow spray-paint technician Rogue-One, who created popular murals such as The Shadow Puppets and the artwork at The Clutha Bar in Scotland's biggest city.
The bare wall at the rear of 288-294 High Street, on the corner with Caledonian Road, has been selected as the canvas for the project, with work on the towering mural set to begin as soon as Perth and Kinross Council show the green light to the proposals.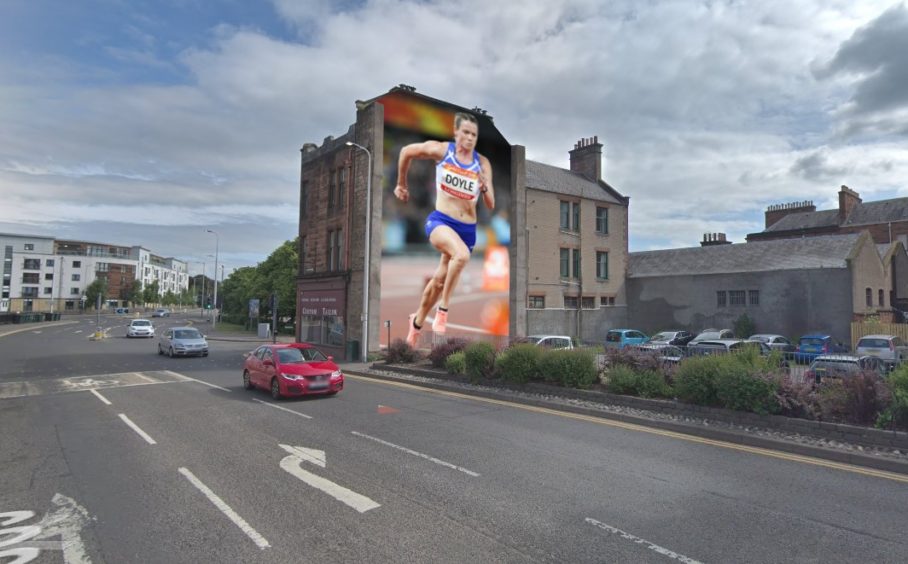 Earlier this summer, murals of FIFA Women's World Cup stars began cropping up across the UK and Scottish Athletics bosses believe that such street images of top athletes can "really help build on a growing profile for athletics in Scotland."
Mark Munro, the body's chief executive, is excited to see recognition for stellar performers like Eilidh put forward across the country.
He said: "We're really keen to do the Eilidh mural in Perth because we're trying to raise the profile of the sport and of our top athletes in the lead-up and during Tokyo 2020 Olympics.
"Dramatic street art of athletes in their home towns and cities is a project we've been working away on for quite some time in 2019 but, as things stand at the moment, the Perth application is just ahead of a couple of others. We've already had support from Perth and Kinross Council and that is much appreciated."
Mr Munro says that Scottish Athletics are trying to maximise the success of the likes of Laura Muir, Eilish McColgan and Callum Hawkins, and Eilidh is no exception to their efforts.
He added: "Eilidh was born in Perth and formerly a PE teacher at Perth Grammar School. She is our most decorated athlete in terms of medals at major championships."
Already this month, Kelsey Montague, one of America's most popular street artists completed a floral mural on a blank wall in Perth's Bridge Lane.