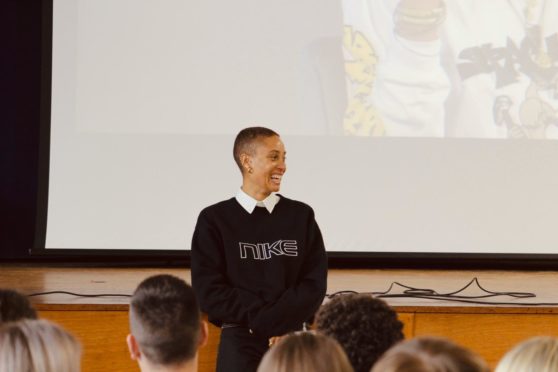 A supermodel who has appeared on the front cover of Vogue has discussed her mental health experiences at Blairgowrie High School.
Adwoa Aboah spoke to pupils and conducted a workshop in partnership with Speakers for Schools.
Ms Aboah addressed more than 150 pupils in S4 to S6. She shared details of her personal journey with mental health, and the steps she took to recover from a difficult period of her life.
Her talk was followed by a question and answer session.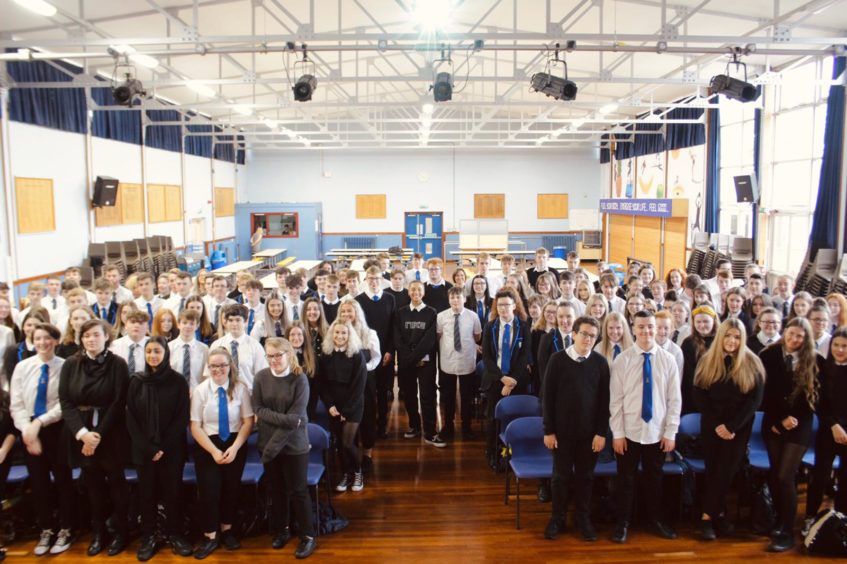 A spokesperson for Blairgowrie High School said: "We have been delighted to host and welcome Adwoa into our school.
"We are very proud to say that we have a full range of measures in place to ensure students always feel supported and heard.
"Organised by Sean O'Hara, Principal Teacher, we've found that by sharing her own story, Adwoa has encouraged us all to continue to be mindful of having open discussions, even if the topics are difficult to speak about."
Following the assembly, Ms Aboah conducted focused workshops with smaller groups of students.
Each group was given an issue to discuss, such as women's health, mental health, sexuality and bullying.
Ms Aboah spoke to each group about their views on their topics, and what the subject means to them.
The aim of the workshop was to de-stigmatise the subjects, and to allow the pupils to safely and openly discuss issues that are often difficult to talk about.
Following her personal mental health experiences, Ms Aboah founded Gurls Talk, an open platform that allows people to share their experiences in a safe, non-judgemental space.
Gurls Talk has held events all over the world, in countries including Italy, Poland, the UK, Ghana and the USA.
Ms Aboah hosts the platform's weekly podcast which addresses topics such as sexual relationships, toxic masculinity and period poverty.
Her workshops at Blairgowrie High mirrored her global Gurls Talk events.