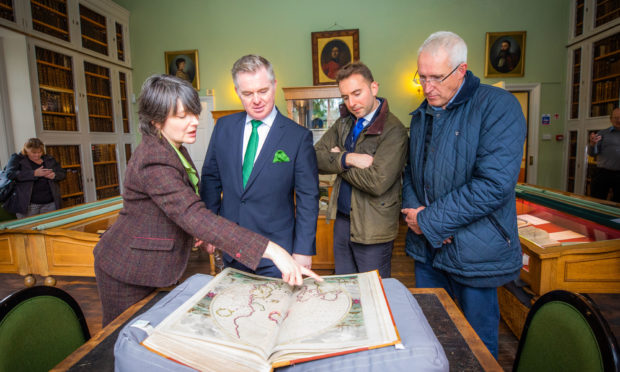 A new £1 million international Highland games centre has been announced for Perthshire as part of a massive investment in Tayside.
The new, purpose-built, Crieff International Highland Centre will be the first of its kind in Scotland and will be a world base for Highland sports, dance and music as well as offering a permanent home for the Scottish Highland Games Association.
The funding is part of a new £3 million investment in the Tay Cities Deal by the the UK Government which will also see £1.6 million given to Aero Space Kinross, £300,000 to a Stretch Dome Simulator at the University of St Andrews and £100,000 for tiny Innerpeffray Library to fund a nature walk and upgrade its education and visitor facilities.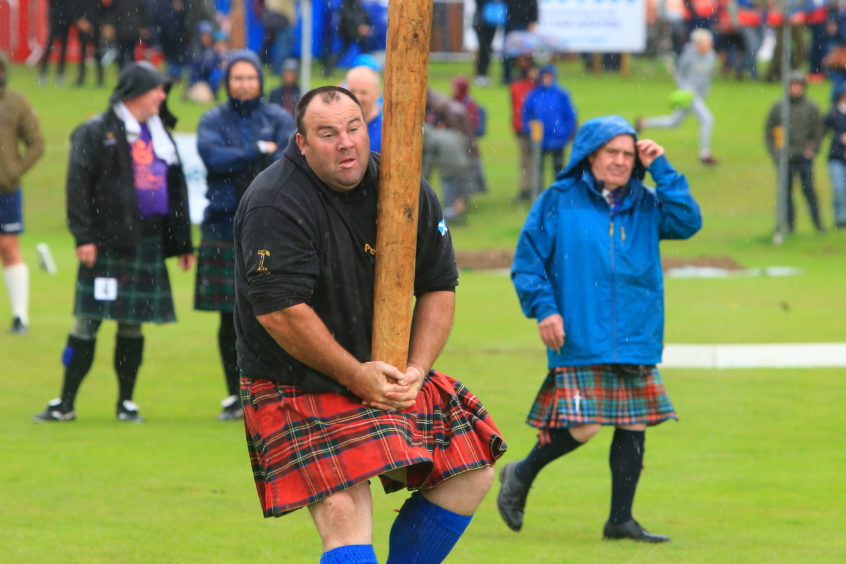 Anna McLean, chairwoman of Crieff Highland Games, said plans for the new centre are still in their early stages but it will be the first of its size and scope in Scotland.
Organisers hope to build the new centre at Market Park in the Perthshire town – the current home of Crieff Highland Gathering.
Ms McLean said: "We're still trying to absorb it. It's fantastic news for Crieff Highland Gathering and for Crieff itself.
"Our vision is a centre for highland sports, dance and music as well as providing facilities to link in with local community groups.
"Crieff Highland Gathering is extremely proud of its reputation as Scotland's Premier Highland Games and the development of the Crieff International Highland Centre will only further enhance that reputation."
The chairwoman explained feasibility studies and focus groups with the local community still had to be carried out but they they were hoping to begin the project "quite quickly".
The first phase will see a purpose-built centre developed with the possibility of adding outdoor training facilities later on.
Alisdair Stewart, chairman of Aero Space Scientific Education Trust (ASSET), said he was grateful to all that had helped the Kinross-shire project reach this "key milestone".
Mr Stewart said: "This gives us great encouragement and a very strong foundation upon which we can start to build a full structure of funding support for our ambitious construction plans. "
Making the announcement, Ochil and South Perthshire MP Luke Graham said he was ecstatic to see the funding come to fruition after two years of working with the local groups behind the projects.
Mr Graham said: "These are three major projects for Crieff, Innerpeffray and Kinross-shire.
"The International Highland Centre builds on the success of the renowned Crieff Highland Games and will bring a new facility to Crieff that will benefit the Games and wider community.
"Kinross is an innovative centre that will combine education, training and tourism providing a physical space to showcase Aerospace Kinross' already impressive work.
"I'm pleased we were able to secure a further £100k for Innerpeffray Library, which is a major part of our history being the oldest lending library in Scotland on a Roman site that has significance for all of Britain."
The £3 million of funding was announced at Innerpeffray Library, near Crieff  on Friday.
The chairman of Governors at Innerpeffray Library, Martyn Wade, said:"Innerpeffray is a unique library in a wonderful part of Scotland.
"We are delighted to receive this support which will help to ensure that more people can discover and enjoy visiting this very special place in the heart of Perthshire."