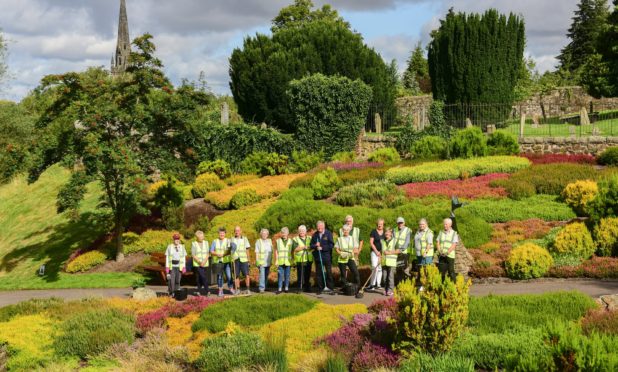 Perth has triumphed at the UK's most prestigious horticultural contest.
The Fair City was crowned Champion of Champions at this year's Britain In Bloom awards.
The city's campaign, which was led by charity Beautiful Perth, also secured a gold medal and the Royal Horticultural Society judges' Parks and Open Spaces Award for Riverside Park.
The awards ceremony in London, where 68 groups from across the UK competed in 12 categories, proved to be a big night for Courier country with local groups walking away laden with accolades.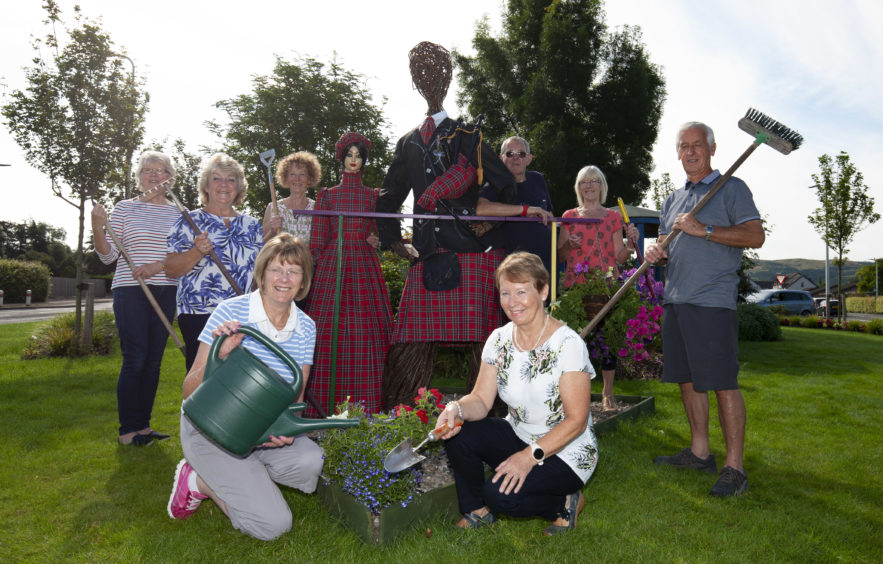 Bridge of Earn  struck gold, taking the award for best Large Village. The community's volunteer-led Brig in Bloom team also picked up the award for Involving Children and Young People.
St Andrews took gold in the Coastal category, and there were silver gongs for Dunfermline and Kirkcaldy.
Judges toured competing communities across the country earlier this summer. They were were particularly impressed by Perth's heather collection in Riverside Park, featuring more than 500 varieties.
RHS also noted that "grey streets" had been transformed with colourful mini-parks, or parklets, installed by Perth and Kinross Council.
During the summer, the Fair City was decorated with 700 hanging baskets sponsored by local businesses.
Beautiful Perth chairman John Summers said it was "a dream come true" to pick up the contest's highest honour.
"We are so proud of what we've achieved for our Fair City of Perth," he said.
"This is the first time this award has come to Perth and Kinross, and Perth is only the third Scottish winner of the title.
"Our charity is celebrating its 30th anniversary this year and being nominated for the Champion of Champions category was a marvellous way to celebrate that.
"We had hoped to win, but knew we had extremely stiff competition," he said.
Perth fought off contenders from Durham, Kingsbridge in Devon, Castlecaufield in Northern Ireland and St Helier in Jersey.
Mr Summers said: "This success celebrates the amazing achievements of our brilliant volunteers, sponsors and partners in action, all of whom helped us bring the title back to Perth.
"What the judges saw when they visited at the end of July was an outstanding level of commitment, hard work and community spirit."
Catherine Gee, operations director at Keep Scotland Beautiful praised the winners. "It's wonderful to see Perth and the other Scottish finalists achieving such success in their categories.
"We'd like to say a massive thank you to everyone involved in Scotland, and to all other inspirational members of the 'bloom' family across the UK. They make such a positive difference to the places they live in and care for."