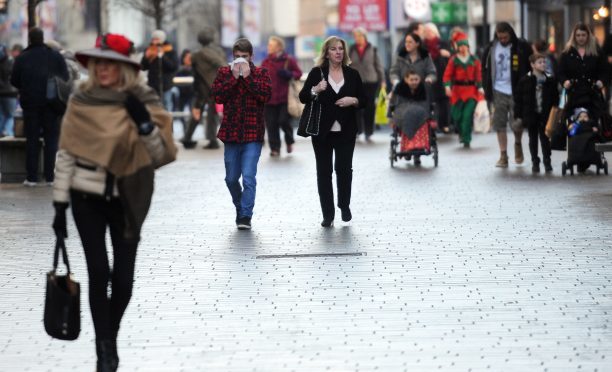 Retailers have backed the return of a free parking initiative aimed at luring Christmas shoppers into Perth and Kinross town centres.
Council bosses are once again set to lift charges at car parks on Saturdays throughout December.
Members of the environment and infrastructure committee will be asked to support the incentive on Wednesday.
A report due to go before councillors highlights feedback from local retailers after last year's scheme.
Of the 17 responses, 86% said the promotion helped encourage people to stay for longer, while 80% said it had a positive impact on their business.
All businesses who responded said they would be in favour of a similar promotion.
Councillors will be asked to rubber-stamp free Saturday parking from November 30 until December 28.
They will also be asked to support continuing the scheme in 2020. It is estimated the promotion will cost the local authority around £25,000 in lost revenue each year.
The authority has also said it will work hard to avoid confusion that marred the first initiative when around 330 motorists were ticketed for parking in areas which were not part of the promotion.
Conservative councillor Angus Forbes, environment and infrastructure convener, said: "I am pleased to see such a positive response from businesses across Perth and Kinross in relation to the free festive parking offer last year.
"This initiative has evolved over the years, based on a strong relationship between council officers and local businesses."