A Perth man has told of how he struggled with depression and unemployment as he battled to turn his life around.
In his early twenties, working 70 hours a week as a chef and unable to spend time with family and friends, Marytn White spiralled into depression.
"Life was just getting on top of me," said the 29-year-old.
"I was just in a very dark place. I was always sleeping in for work. I didn't want to go to get up. I didn't want to go to work."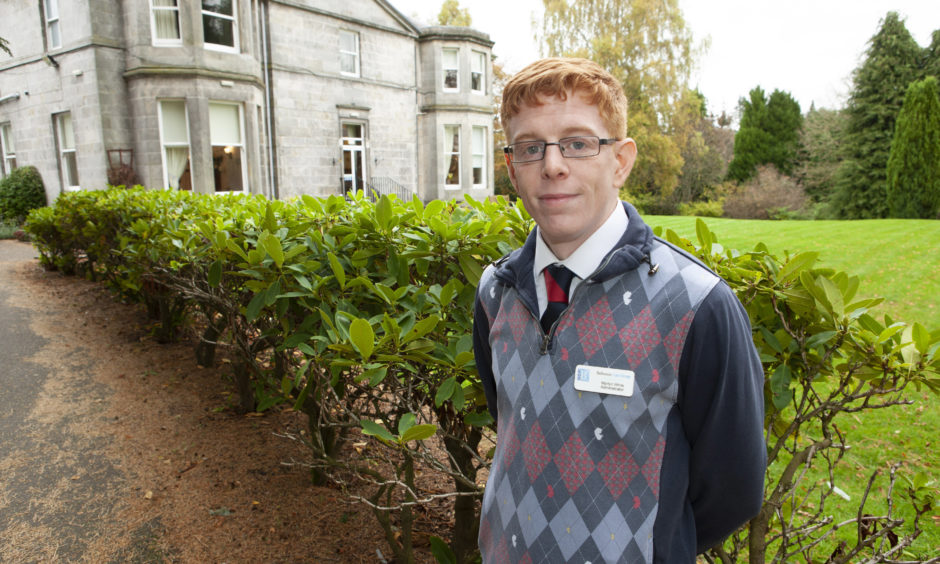 Leaving school aged 16, Martyn admitted he never thought about the future or a career-path and ended up finding work in local kitchens.
"I kind of just landed in it to be honest with you," said the father-of-one.
"I never had real thoughts of a career or anything. I kind of realised as I got older that you need a career, you need a life. I decided to try and do something with my life.
"I had a passion for cooking. I loved doing the fine dining, but it was the hours and working weekends and not being able to go out and socialise with friends.
"I started getting a bit depressed after a while. I actually got put on mirtazapine. And that's when I decided something's got to be done about this."
In the grip of depression, it was his father Andrew White – who returned to higher education aged 44 to study nursing – who inspired him to turn things around.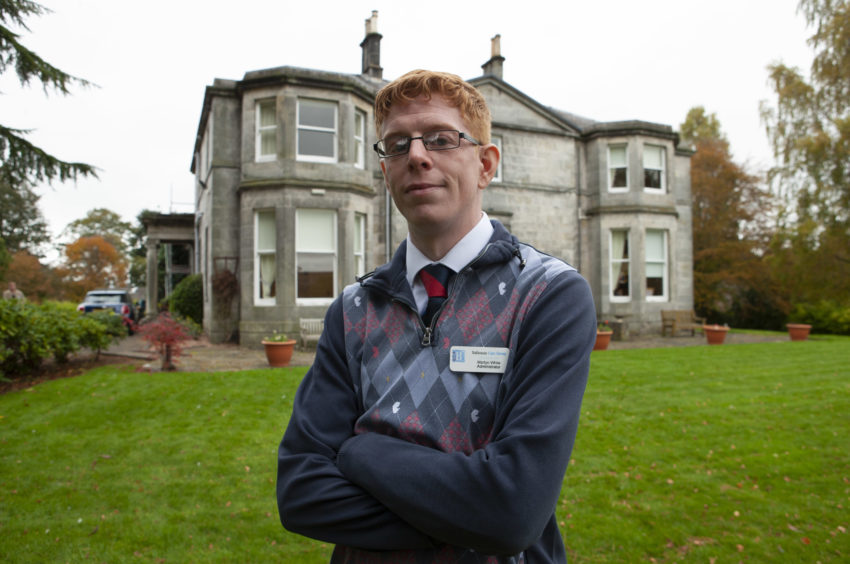 Aged 23, Martin enrolled at Perth College UHI to study administration and information technology, spending three years balancing studies and part-time kitchen work before graduating with an HND.
He said: "I was looking at my dad and my dad was studying at college. I thought, I know I'm going to struggle for a few years financially but it will make sense in the long run.
"He (my Dad) was a great inspiration for me."
However, even after graduation there were dark times.
Unable to find an administration role locally, Martyn spiralled once again into depression and spent half a year unemployed.
"It was a really, really bad time for me," he added.
"If I just sit there not doing anything with my life that is when things start bothering me. I was trying to apply for places as an administrator and all I was getting was 'a minimum one year experience' or 'you are not qualified enough'.
"It would get you in a more downward spiral.
"I was trying to say to myself, Monday to Friday I'll make sure I'm looking for a job. I was trying to think about things like football, going fishing. You just get yourself into a really bad way of life, a bad routine."
However, things changed when a job opportunity arose at Balhousie Luncarty care home in mid-2018.
Martyn said: "I wanted an office job to be honest, a Monday to Friday job. I was very lucky to end up here.
"I really think it is probably one of the best places I have ever worked for."
Not only does Martyn get along with his colleagues, but he is also on speaking terms with most of the residents and even goes above the call of duty to help them on a daily basis.
Martyn said it is the "wee things" such as getting a "thank you" from a resident which makes the job so worthwhile.
However, perhaps the greatest reward comes every Saturday when he takes to the pitch with his beloved Kinrossie Caledonian AFC.
With the "9-5" role at Balhousie freeing up Martyn's weekends, he was able to return to the football pitch after a break of some eight years.
"I'm out playing football, playing for the team again, out socialising with my friends," he said.
"It's night and day to what it was when I was working in the kitchen. It is great. Last season I finally started my first season back. I loved every last minute."
And Martyn's advice to anyone struggling with depression is simple  – don't suffer in silence.
He added: "I would probably highly recommend that you sit and speak to your family, never bottle things up because that will just make things worse for yourself."
---
Work it Out
'Work it Out' is a series of online features in The Courier about unemployment. Today, we speak to Martyn White.
Contact us on digital@thecourier.co.uk or 01382 575078 if you want your story told.