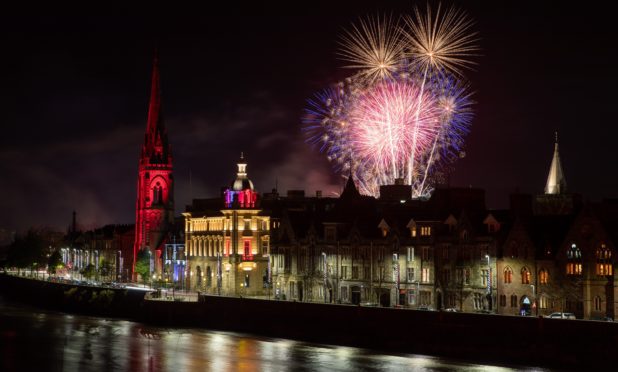 The owner of a social media service that helps reunite lost pets with their owners said she spent bonfire night fielding calls about runaway dogs.
Katie McCandless-Thomas, who runs the Missing Pets Perth and Kinross site, was inundated with pleas from distraught families whose animals vanished after getting spooked by fireworks.
One of the missing dogs, a young terrier called Chase, disappeared while walking with his owners in Perth's Burghmuir area. He was found hiding under a trailer on Wednesday afternoon.
Katie said she was contacted eight times during a short period on Tuesday evening.
"This year was actually a bit quieter than previous bonfire nights, but it was still absolutely horrendous," she said.
"We had calls from people who had gone out early into the North Inch, before dusk, to try and avoid displays but there were still people letting off fireworks at that time.
"What was happening was that dogs who were out on walks, or in their gardens, panicked and ran off."
She said: "It has become a very distressing time for pet owners, and we know that it goes on for several days. We're expecting more calls this weekend."
Katie added: "I know that people say we are taking the fun out of fireworks, and I do understand that to some people that's how it looks.
"I used to enjoy watching displays when I was younger but seeing how distressing they are for our pets has tainted things for me."
The Missing Pets group has urged its followers to sign a petition calling for firework displays to be licensed.
"We would like to see tighter controls," she said. "There are also alternatives, such as silent displays which we would urge groups to look into.
"I think more and more pet owners are speaking out and sharing their experiences this year. People do seem to be becoming more and more aware of the upset that fireworks are causing."