Giant portrait of Blairgowrie poet Hamish Henderson commemorates 100 years since his birth
By
Sean O'Neil
November 12 2019, 8.33am
Updated: November 12 2019, 9.44am
A giant portrait of Blairgowrie poet Hamish Henderson has been sculpted onto a Perthshire hillside to commemorate the folk legend and launch the new Cateran Ecomuseum.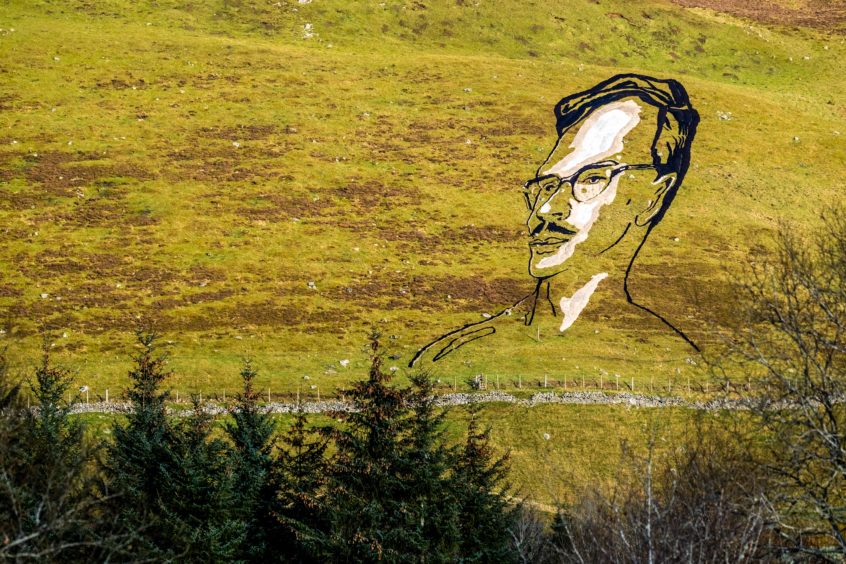 The completed 175-metre artwork by Alyth-based artist Martin McGuinness was unveiled on the side of Bad an Loin at the Spittal of Glenshee on Monday to mark 100 years since the poet's birth.
The temporary portrait, titled 'Come aa ye at hame wi Freedom', marks the end of the Hamish Matters festival and the Cateran Ecomuseum's launch programme.
The celebrations of both events culminated at the Kirk at the Spittal of Glenshee which borders the cottage where Hamish Henderson spent his early childhood.
At the Kirk, Perthshire poet Jim Mackintosh held a Gathering which featured an array of poets and musicians paying tribute, while the Ecomuseum beamed fragments of poems written by Henderson, Jim Mackintosh and local young people, onto the roof outside.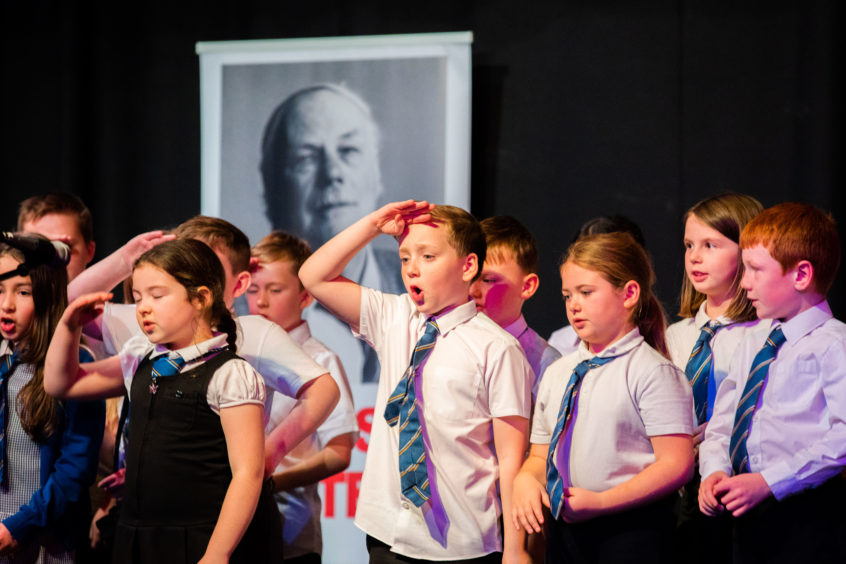 Jim Mackintosh said: "Across all of the events of the Hamish Matters Festival and the launch of the Cateran Ecomuseum via the No Boundaries Project, a common theme emerged which successfully encapsulated the objectives of both adventures.
"A sense of place, of understanding our responsibility to future generations by grounding ourselves in our history and, through the likes of Hamish Henderson learning and understanding our culture, respecting it, being inspired by it.
"Through that energy making sense of our present with all its challenges and taking of all of that to inspire and shape our futures."
Clare Cooper, co-founder of the Cateran Ecomuseum, said the day's celebrations got off to a wonderful early start with a shower of snow on the hillside and a visit from Depute First Minister John Swinney.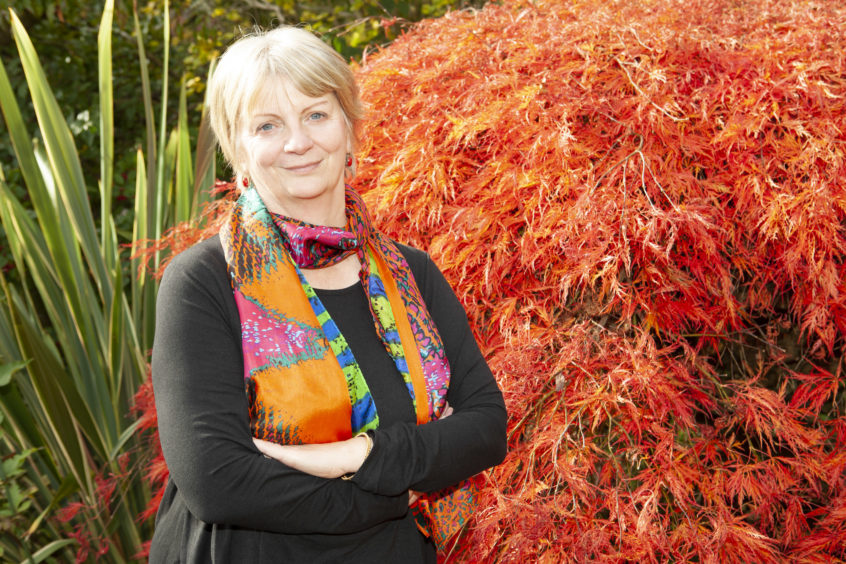 She said: "It's the last part of the launch programme and then we'll be going full tilt into planning our next stage of development so watch this space.
"We'll be wanting to create more experiences for people to come and enjoy our culture and heritage at the Ecomuseum."
Clare described the reaction to the portrait and the launch event as "moving" as visitors stopped to find out more about both Hamish and the museum.
She said: "Up at the Spittal lots and lots of people have been stopping and chatting to the artists and have been finding out about Hamish."