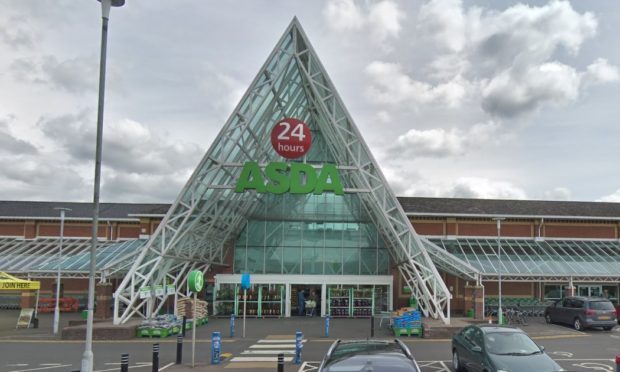 A shoplifter proved easy to catch after he was found sleeping in a supermarket trolley.
Florian Nedelcu clambered into the trolley for a nap and was still clutching his stolen wine bottle when he was discovered.
Depute fiscal Matthew Kerr told Perth Sheriff Court "trollied" Nedelcu was captured on CCTV stealing a bottle of wine from Asda in Perth.
Mr Kerr said: "The accused was sleeping in a trolley outside the locus. He was extremely intoxicated and in possession of a wine bottle.
"The police were contacted. There's no information about whether the wine bottle was open, but given the state he was in in the trolley, you can probably assume it was."
31-year-old Romanian Nedelcu, who has no fixed abode, admitted stealing wine from Asda on Dunkeld Road on November 7.
Solicitor Billy Somerville, defending, said: "The accused has been very honest and he is a first offender. The wine probably cost between five and seven pounds.
"He doesn't have an address at the moment. He had been in the country for four weeks and had been working.
"He had been living somewhere but he fell out with them and was assaulted and became too frightened to go back.
"It is now his intention to leave Perth when he is released and go straight to the airport to go back to Romania."
Nedelcu said: "I didn't want to do it. I was drunk.
"I want to go home today. Can I go home? This is the worst day of my life."
Sheriff Lindsay Foulis deferred sentence for three months and ordered Nedelcu to remain of good behaviour.
He asked the solicitor to explain to Nedelcu that if he returned to Romania he would not be expected to come back to Scotland to be sentenced in February.