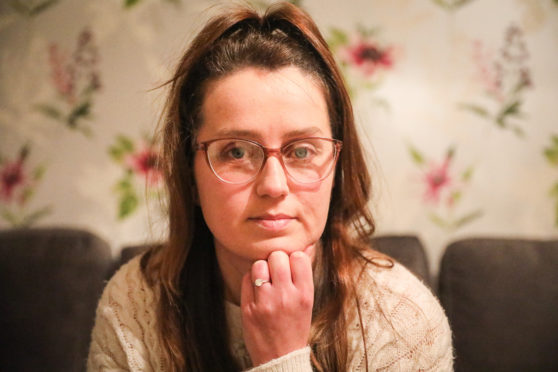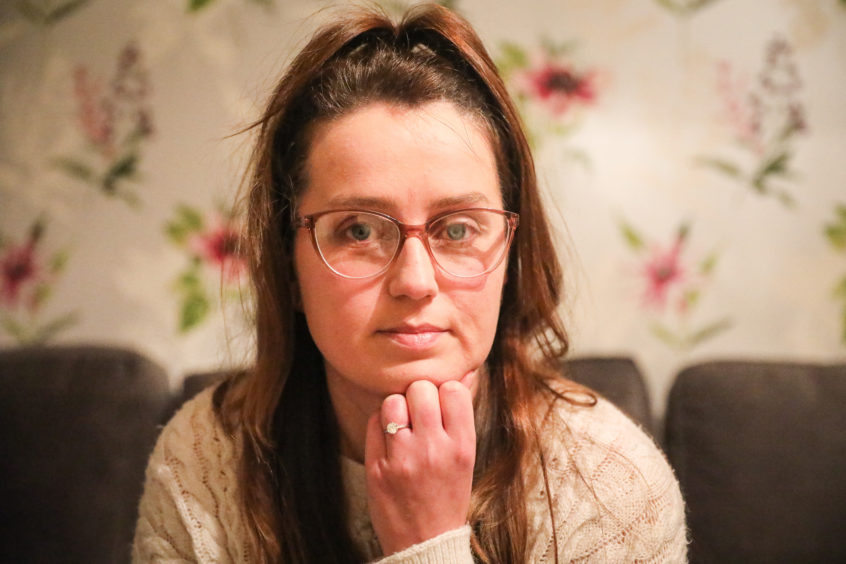 A Dundee bride faces a race against time to find a new dress for her wedding after a Perthshire bridal firm went bust.
Apple Blossom Time in Glencarse closed its doors suddenly last week – leaving dozens of brides in limbo.
Wedding plans in disarray as Perthshire bridal store goes bust with dresses locked inside
While those who have paid for their dresses in full are expected to get them within the next seven days, others who have only paid deposits face a fight to get their money back and will be left to find new gowns.
One of those affected is Kelly McIntosh, of Dundee, who paid a £750 deposit for her dream dress.
The 30-year-old is due to marry her fiancé Colin McIntyre at Piperdam in April.
She now needs to find a new dress on a slashed budget –  her original dress would have cost £1,300 and she now has just £550 left for a replacement.
She said: "It feels like all my plans have gone up in flames.
"I paid a deposit in August and got an email a couple of weeks later telling me it would be delivered on December 19, so as far as I was concerned I was going for a fitting in just two weeks.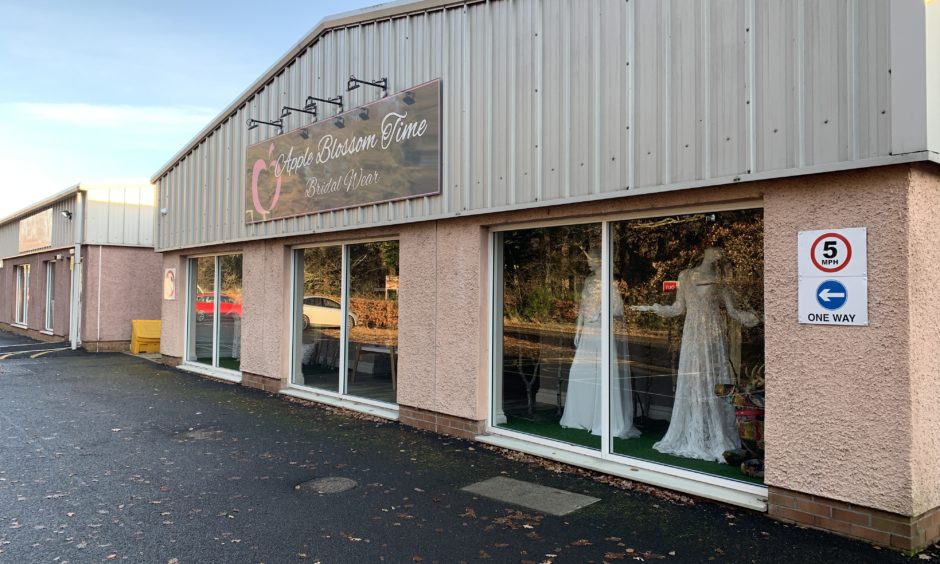 "I've been in touch with a couple of bridal shops to see if they can help but I only have four and a half months to get a dress ordered and altered and without the deposit my budget is much more restricted.
"I have kids and I work but I've managed to book an appointment with a store on Friday but this has to be it – I have to find something and it depends on whether or not the designer says there is enough time to order a new dress."
Kelly also said that although she had placed an order with the store and paid a deposit the firm emailed her to say the orders had not been passed onto designers.
It was then followed up by another email to say the dress had been ordered but her deposit could not be refunded.
She said: "I've been in touch with the liquidators and got an email yesterday telling me the dress hadn't even been ordered.
"Then this evening I got another one saying that it had been ordered but hadn't been delivered to the store.
"Which is it as it can't be both?"
Liquidators Begbies Traynor was asked to comment on the emails, which have been seen by The Courier.
However in a statement issued yesterday morning, they blamed budget-conscious brides for the collapse of the store.
A spokeswoman said: "Unfortunately, over the last year, the business has suffered from falling turnover as customers have sought to reduce their spend, as well as facing increased competition which ultimately made the continuation of trade financially unviable.
"There are a number of dresses and accessories in the shop which have been paid for in full by customers and the joint liquidators will be able to release these to the brides in the next seven days.
"However, anyone who has only paid a deposit to the company rather than the full balance, will not be able to get their dress from the company. It may be that they can contact the designer directly to seek alternative arrangements with them or, if they paid by credit card, contact their credit card provider."