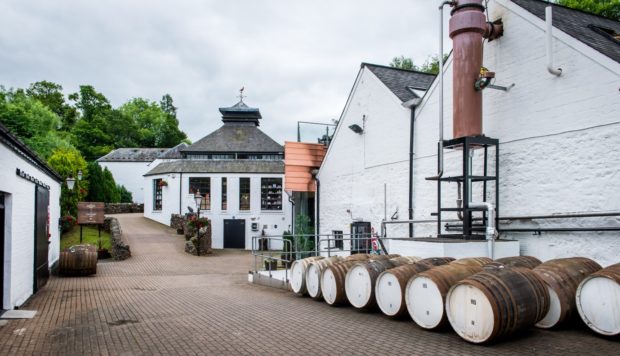 The new owners of Scotland's oldest working whisky distillery are planning a multi-million-pound relaunch.
The Glenturret Distillery on the outskirts of Crieff, home of the Famous Grouse, was taken over as part of a joint venture led by Swiss investors the Lalique group last December.
Now details have emerged of plans for a massive investment, worth around £12 million.
The owners want to revamp the restaurant, build warehouses and develop "luxury facilities" at the site in a move which could lead to scores of new jobs.
Plans also include a transformation of the one-time Stuart Crystal shop on Muthill Road, which closed in April last year.
The investment was revealed by Perth and Kinross Provost Dennis Melloy during a speech at the annual dinner of the Society of High Constables in Perth.
He said it will provide a shot in the arm to the local economy. "This is fantastic news and sends a strong message that Perth and Kinross is open for business, and that our council is dedicated to working to promote prosperity across the region," he said.
The Lalique group, best known for its glassware, paid £15.5m for its half of the distillery, brand and whisky stocks, giving Glenturret an implied total value of £31m.
General Manager John Laurie said full details would be announced next year. "Everyone here is very excited about our plans for the future and we are looking forward to the relaunch in 2020.
"We are very focused on supporting local communities and using local trade, so there should be some real benefits for the area."
Bosses plan to build new warehouses to cope with the extra demand they hope to create for the whisky brand.
All 23 staff at Glenturret were retained when the site was sold by Edrington in December, last year.
The distillery was officially founded in 1775 by brothers John and Hugh Drummond.
Silvio Denz, chairman and main shareholder of the Lalique group said at the time of the take-over. "We see considerable opportunities to leverage both brands, and we are committed to developing attractive joint initiatives to further strengthen our business."