Last wish of Andy Robin fulfilled as he is laid to rest next to best friend Hercules the bear
By
Agency Reporter
December 19 2019, 9.20am
Updated: December 19 2019, 9.51am
Scottish wrestling legend Andy Robin has been buried beside his beloved grizzly bear, Hercules.
Mr Robin died last month, aged 84 years. His funeral service was held in Auchterarder Parish Church on Monday. Video of this occasion is above this article.
His last wish was to be buried next to Hercules in North Uist.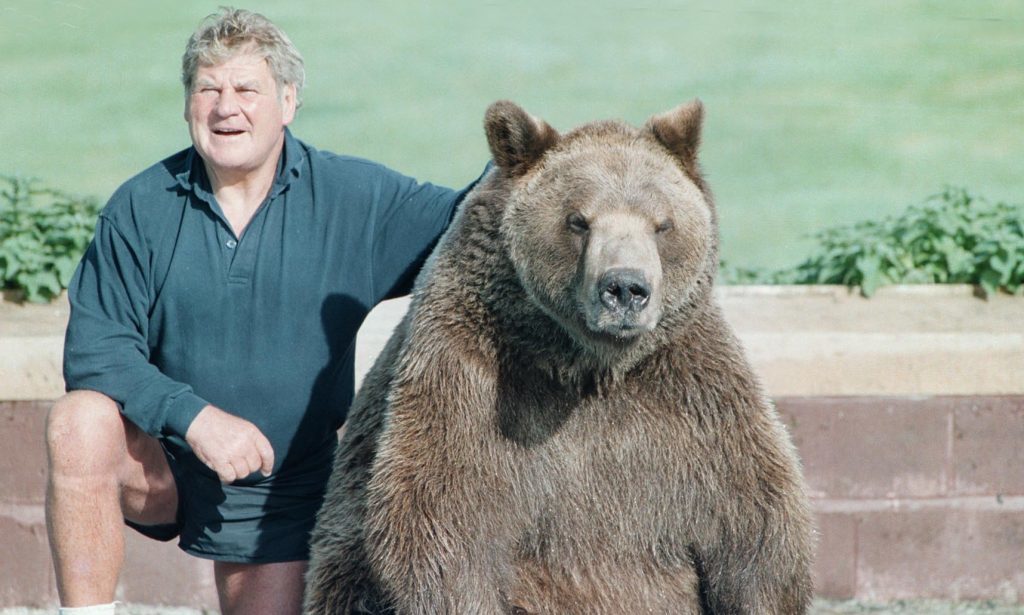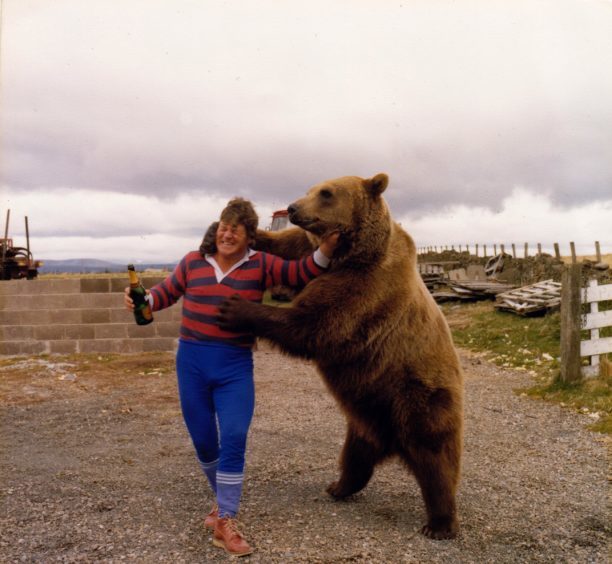 Mr Robin is survived by the wife, Maggie, whose family hails from Grimsay, North Uist.
Hercules was buried in Langass Woods in 2015 after his adoptive parents moved out of the Clackmannanshire ranch where the bear was originally buried.
The beloved bear died at the age of 25 in 2000.
At the time of Hercules' North Uist burial, Mr Robins said: "When we die we want to be buried here. I think it would be a great thing to be buried here."
Mr Robin was laid to rest to the skirl of the bagpipes in a grave amongst the trees beside Hercules at lunchtime on Wednesday.
Around 30 people – mostly Uist relatives – are said to have attended the 30-minute service in the freezing but bright weather.
'The world will miss him': Hundreds gather to say goodbye to Hercules the bear's owner Andy Robin
Purchased as a young cub from a wildlife park near Aviemore for £50 in 1976, the grizzly lived in Andy and Maggie Robin's home for 25 years.
Hercules was like a child to the couple and Andy carved out a career with wrestling acts with him at shows.
The bear's memory lives on in a new life-like sculpture in the community woodlands, commissioned by Urras an Craobh Uibhist a Tuath.
Heartbreak at death of Perthshire's Andy Robin, adopted father of Hercules the Bear
For over three weeks, Hercules evaded an army of searchers who scoured the hills and moors after he took off when swimming in the sea on a family holiday to Maggie's relatives in August 1980.
Fears the ravenous meat-loving grizzly would kill to stave off hunger saw petrified islanders refusing to venture out after dark.
Windows were double-checked nightly and some villagers stacked furniture against their doors to avoid being hunted down.
Brothers Alasdair and Ronald Iain Maclean eventually spotted him on Alasdair's croft in Balemartin, some 20 miles from where he escaped.
The bear was shot with a tranquillizer dart from a helicopter and airlifted off the moor.
His Hebridean exploits shot him to stardom. The public nicknamed him "The Big Softy" and his fame grew, travelling to Hollywood being feted by the stars and royalty and loved by his fans.
The Scottish Tourist Board made him Scottish Personality of the Year and ferry company Caledonian Macbryane gave him a lifetime ticket for free travel.
He starred in Disney movies and the James Bond film Octopussy.