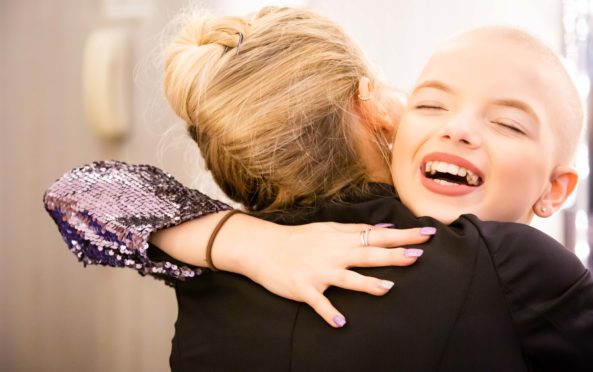 Perth dancer Lily Douglas has described her surprise encounter with Scottish Ballet as the "best experience ever".
The inspirational 12-year-old danced alongside the company's principal performers as part of a BBC documentary, which moved audiences to tears.
Lily is battling an aggressive form of bone cancer, Ewing's Sarcoma, but has continued to dance throughout her treatment.
In the programme Five Wishes – broadcast on Christmas Day and available on iPlayer – she is surprised by Scottish Ballet dancers at the Theatre Royal in Glasgow, given a backstage tour and even invited to perform onstage before taking her seat to watch the company's acclaimed production of Cinderella.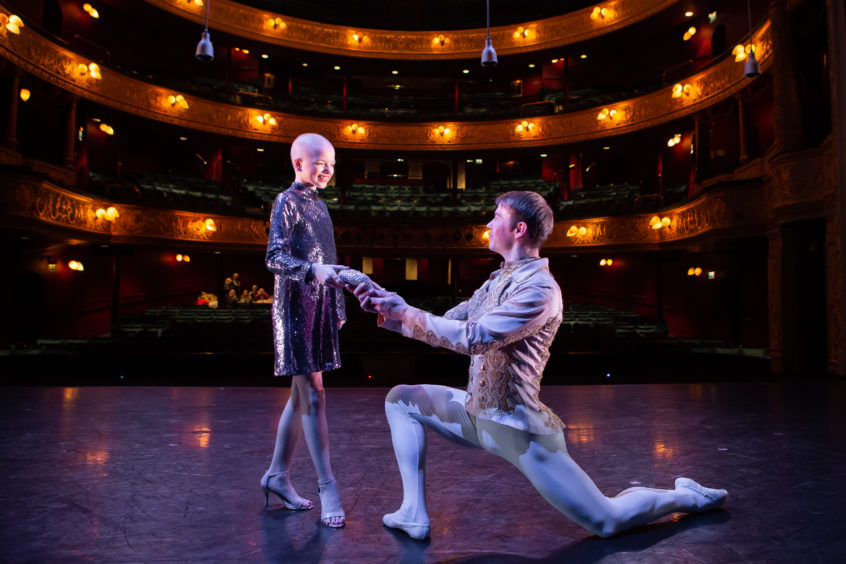 The St John's Academy student also received a video message from former Strictly Come Dancing judge Darcey Bussell.
The famous ballerina told Lily: "You are such an inspiration and such a brave girl."
Lily's wish was granted by Scottish Ballet as part of an initiative to celebrate its 50th anniversary year.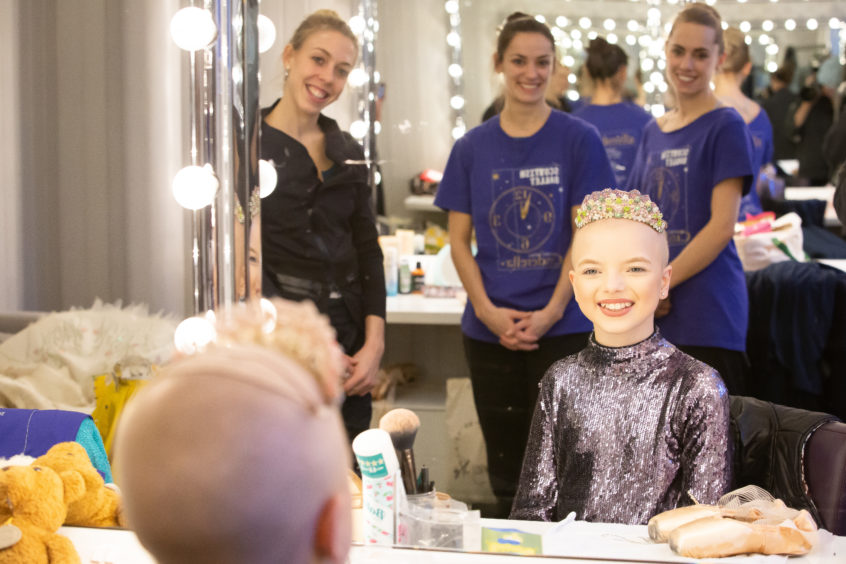 In the programme, Lily told what it was like to realise her lifetime ambition to join Scottish Ballet on stage.
"Watching them, I just wanted to be like them so much," she said. "It was amazing, and it was so cool for me to go up with them and show them some of my dancing.
"It was the best experience ever."
She said: "The prince gave me his shoe and I was so excited, because it is so sparkly. I can add it to my collection at home. I love it so much."
Lily was invited to help switch on Perth's Christmas lights in November.
During the celebration, provost Dennis Melloy revealed that after three years of battling, Lily was now stable.
Mum Jane said: "When I see her going up there dancing, she's just like any normal kid.
"You wouldn't know she was ill when she's on that dancefloor.
"The fact that she's up there, still keeping up and able to dance on stage, it just takes away all that feeling that she's got cancer, and you forget about it for a single second.
"This was always her wish."
More than 400 wishes were submitted for the Scottish Ballet project. The final five was selected after a public vote.