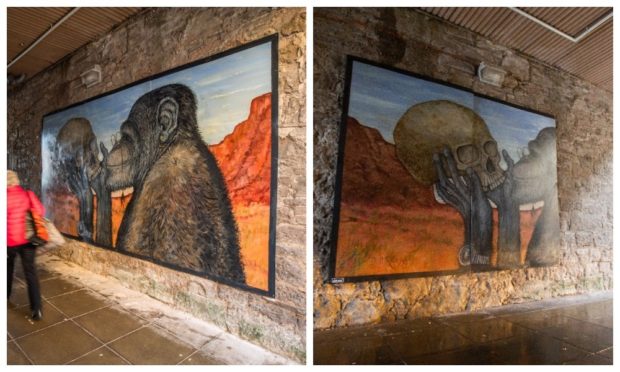 A Perthshire artist is demanding thieves return part of a mural stolen from a wall in Perth city centre.
Thieves have taken one-third of a painting by Ian Imrie from the vennel between Matalan car park and Canal Street.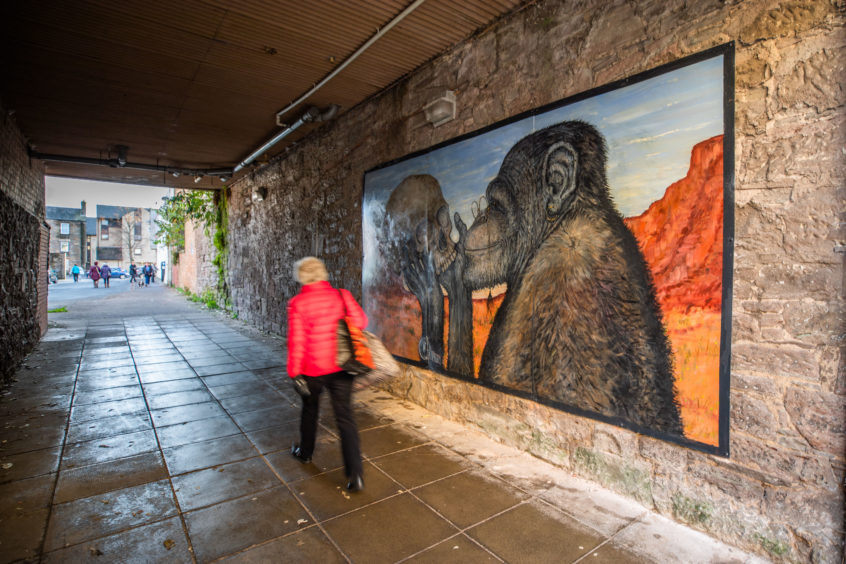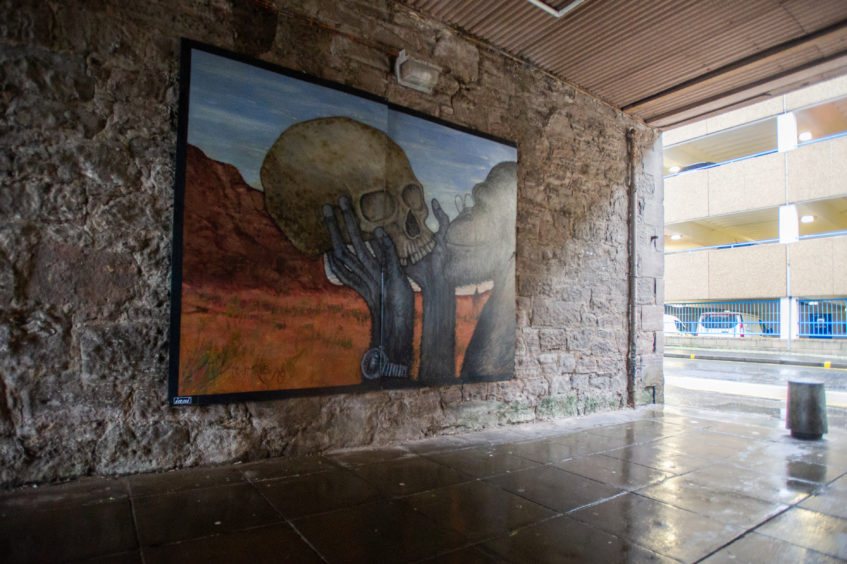 The artist has been left bewildered by the theft which leaves his painting of a gorilla holding a skull incomplete.
Mr Imrie said: "It's very strange. I don't understand, where would you put it.
"It's three sections and each section is about 5ft by 3.5ft.
"It must have been more than one person who took it.
"It's a nice piece of work and I'm quite proud of it.
"I want them to bring it back so I can restore it. Just don't damage it."
Mr Imrie said he was asked to install the mural on the wall by his friend who owns the building.
The painting had been up less than two months when it was taken.
Following the theft, the artist made inquiries of his own before reporting it to the police.
He said: "I went across to the multi-storey car park but their CCTV doesn't cover that area and it's very dark there."
Police Scotland say they are currently investigating the theft.
A spokesperson for the force said: "We can confirm that we have received a report of a mural painting from the Canal Street area.
"Inquiries are at an early stage and anyone with information is asked to contact Police Scotland on 101 quoting incident number 1572 December 30."
Mr Imrie has a number of artworks on display around Perth city centre, including two at Guard Vennel.