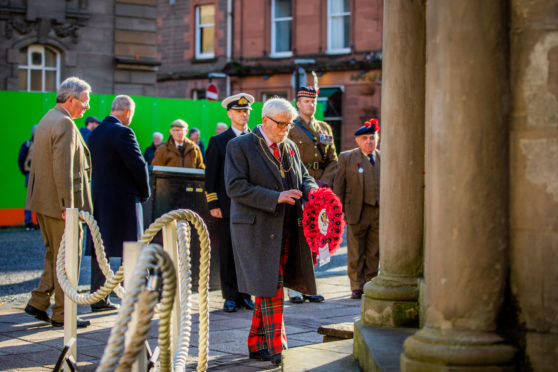 A new war memorial could be erected in Perth city centre to provide a focal point for Remembrance Day commemorations and a tribute to fallen soldiers.
Plans have been submitted to build the memorial at the rear of St John's Kirk in the hope the structure will be in place in time for the 75th anniversary of VE Day on May 10.
The proposal has been put forward by the Perth Veterans Association and backed by Perth and Kinross Council's Armed Forces and Veterans Champion councillor Chris Ahern.
Armistice Day commemorations are currently held at Mercat Cross in the city centre, which was erected in memory of King Edward VII.
John Sime, of Perth Veterans Association, said that the city needed a dedicated war memorial.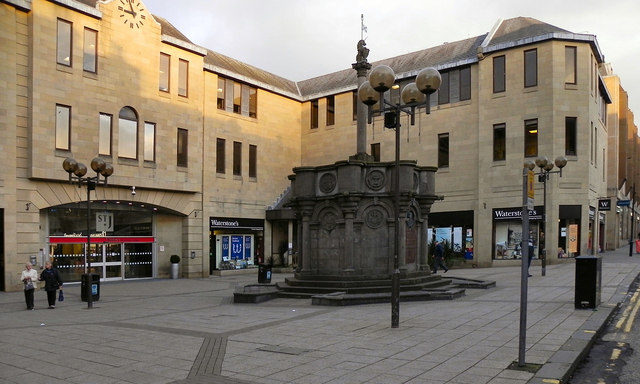 Mr Sime and his organisation approached the council about the lack of tribute after setting up the Perth Veteran Association for former armed forces members.
Mr Sime said: "The only war memorial in Perth is at the North Inch and it's for the 51st Highland Division.
"There is not a war memorial for all of those  who have given the ultimate sacrifice."
Mr Ahern said the Remembrance Day memorial being held at Mercat Cross had "been an issue" for veterans and their families.
He said: "As far as I am aware this issue has been discussed for over 15 years, but it has probably been a lot longer than that.
"It has been a long process as we have had to look at various sites that would not only accommodate the memorial but would also allow for a service to be held on Armistice Day.
"We have been in contact with the veterans' association to get their opinions and agreement.
"The Perth Veterans Association has applied to the Perth Common Good Fund for funding and this will be presented to the committee on February 19.
"Should this be successful it will start the process of procurement and then construction."
Perth and Kinross Provost Dennis Melloy also backed the project.
He said: "For many years now there has been a call for a monument to honour the fallen from Perth and Kinross who served in the all the armed forces in all conflicts.
"I am delighted that progress has at last been made and I look forward to seeing the monument completed."