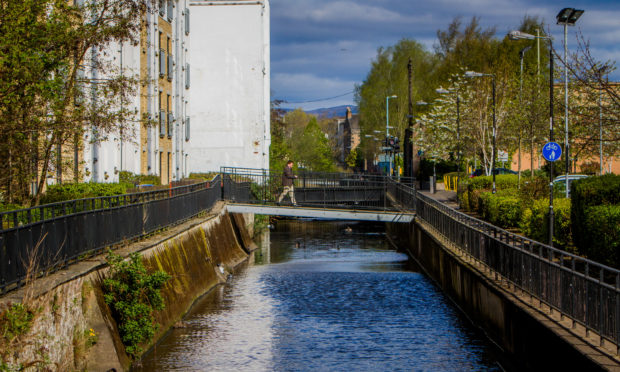 Supermarkets could be asked to contribute to a £900,000 improvement plan for historic Perth Lade, after it emerged shopping trolleys were being fished out of the canal on almost daily basis.
Perth and Kinross Council has launched an ambitious bid to rejuvenate the four-and-a-half mile trail, described as a tarnished "jewel in the crown".
The Lade is thought to be one of Scotland's oldest waterways and dates back nearly 900 years.
In recent times, the route – which links Almondbank to the city centre – has become synonymous with vandalism, flytipping and antisocial behaviour.
Councillors agreed to a new management plan which aims to breathe new life into the corridor and make it an attractive destination for cyclists and walkers.
The strapline for the project is "love our Lade".
The five-year plan will cost just over £900,000, with about £600,000 of external funding.
Members of the authority's environment and infrastructure committee suggested that local supermarkets could pay towards the scheme, since their trolleys are frequently dumped in the watercourse.
Convener Angus Forbes said he was shocked at the state of the site when he went on a recent tour with council officers.
"I was both pleased and disappointed," he said. "Pleased that we have such an opportunity here in Perth, but I was disappointed by the state it was in.
"One thing that really surprised me was the amount of shopping trolleys in the water. I was told about 14 trolleys are pulled out of the Lade every 14 days, and that takes about four hours of work. That's quite a cost to the public purse."
He said: "This is a fantastic asset for Perth."
SNP councillor Grant Laing said:"If these trolleys can be traced to multi-national retail outlets, we should approach them to see if they were willing to sponsor part of the project."
Independent councillor Xander McDade added local supermarkets could also be asked to install barriers and other measures to ensure that trolleys cannot be taken off site.
Vice-convener Kathleen Baird added: "The Lade is a jewel in the crown of Perth, but it is tarnished at the moment.
"It will be good to get this back into something that everyone can use."
A survey of locals found that 84% said there was too much littering on the paths, while 70% said vandalism was a problem.
Asda has in the past organised litter pick-ups along the trail, while Morrison's provided bottled water for a community clear-up in October.