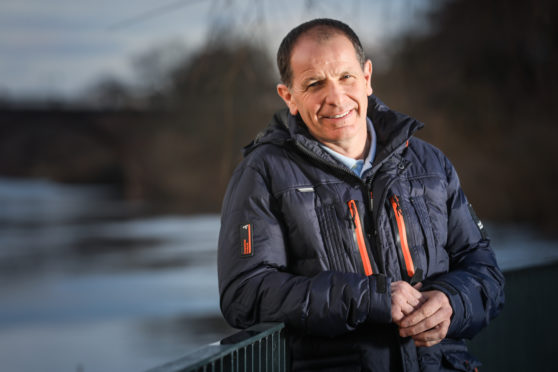 The brother of the late Andrew Fairlie has unveiled plans to replicate the internationally renowned Perth chef's 2011 feat of climbing Mount Kilimanjaro in a bid to raise £100,000 for two charities.
Last January, the chef whose two Michelin star restaurant at Gleneagles drew in diners from around the world, died after suffering with a brain tumour.
The Perth chef's legacy lives on through his scholarship, run by Hospitality Industry Trust (HIT) Scotland,  but younger brother Jim has unveiled plans to replicate Andrew's hike up the world's highest freestanding mountain.
Jim, who founded Perth Farmers' Market, will be one of 17 friends of Andrew's to take on the challenge in Tanzania this autumn.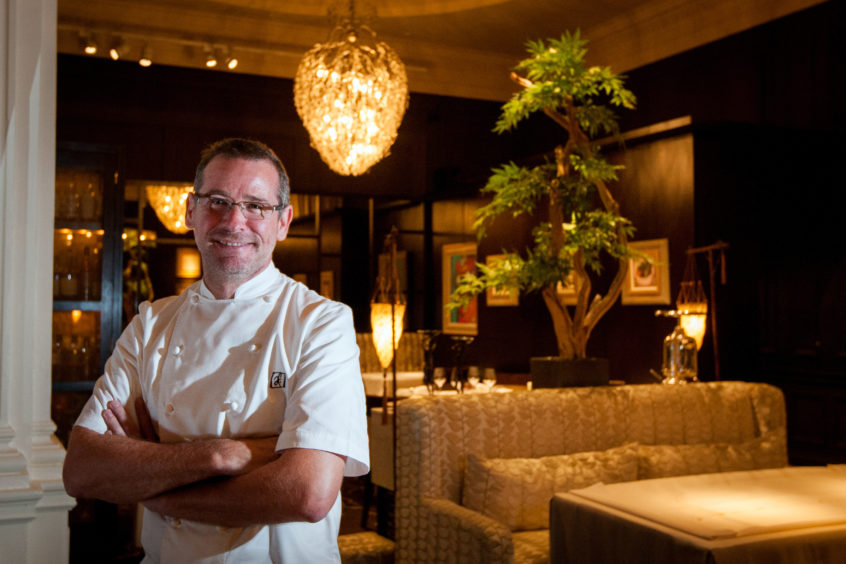 He said: "Andy died a year ago last week.
"In 2011, he climbed Kilimanjaro for HIT Scotland. I said I would do it with him but he wanted to climb it himself.
"He lived a full life and had a 'get up and do it' attitude. He stopped the chemotherapy he was undergoing to climb Kilimanjaro and that really typified him. He always thought if you're going to live, live proper.
"When he got home he said it was one of the toughest things he'd ever done in life, that it was brutal, but one of the things he loved doing the most."
Andrew spent the latter stages of his life at Cornhill hospice in Perth, the care he received at which his family have branded as "fantastic."
And in order to help more young chefs graduate the Andrew Fairlie Scholarship, Jim has decided to split the money raised down the middle.
"Towards the end of his life, he spent a lot of time at Cornhill and the dignity and respect he was treated with was absolutely amazing. We couldn't have asked for better," Jim added.
"I decided that as part of my grieving process, I wanted to climb Kilimanjaro too. Andy brought people together with food, so we'd love to be able to plant some fruit trees where patients can sit in the garden at Cornhill. It would be something to remember Andrew by.
"I phoned up HIT as they organised it last time and the CEO asked if he could come. The Andrew Fairlie Scholarship is up and running so we can split the money raised 50/50.
"The first scholars have now graduated and having that on their CV really is the epitome for anyone in culinary arts."
Jim is now started fundraising for the mammoth climb, which will take more than  a week.
He said: "We're heading out on September 22. There's two and a half days training then it's a five day climb and a day and a half coming back.
"It's been six months in the making already and the time is flying by. We want to try and raise £100,000, and put £50,000 to Cornhill and £50,000 to the scholarship.
"There are 17 of us who knew or knew of Andy who are taking part. Lots more wanted to join us, but because many of them work in kitchens, it's difficult to get two weeks off in September."
You can support Jim by donating here.